Getting Started With Performance Measures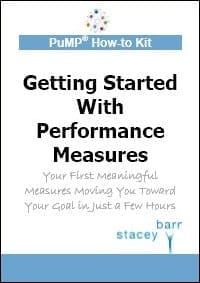 Congratulations on taking a very essential step toward more meaningful performance measurement!
With these simple and easy to follow 12 steps, you will be using your first valuable performance measures to help you pursue and achieve your performance goals.
This product has been made available for free, at least until it is updated. So take advantage and grab this practical performance measurement how-to kit now!
To get the recordings now, here's where you can download them…
Just right-click your mouse over the link to save and select the option that reads something like "Save as…" and you'll be prompted where to save it on your computer.a
Call #1: How to Choose Your Few Powerful Performance Measures
Call #2: How to Implement & Use Your New Performance Measures
Call #3: Q&A to Assist as You Implement Your Measures, and Share Your Successes!
If you need help…
Of course, if you have any trouble at all, just contact us, at info@staceybarr.com. Alternatively, you can leave a voice mail by calling us at +61 1800 883 458.
I'd love to hear about the experience you have putting this practical how-to kit to use, so please do stay in touch!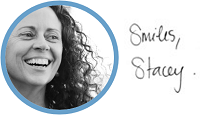 Stacey Barr
the Performance Measure Specialist
Connect with Stacey
Haven't found what you're looking for? Want more information? Fill out the form below and I'll get in touch with you as soon as possible.
*We respect your email privacy.
---

Suite 117 Level 14,
167 Eagle Street,
Brisbane Qld 4000,
Australia

Stacey Barr Pty Ltd
ACN: 129953635
Director: Stacey Barr
Free KPI Tips In Your Inbox
Sign up for our Measure Up email tips and immediately get free access to the "10 Secrets to KPI Success" online course!
We respect your email privacy.