A Performance Culture is a Journey, Not A Destination
by Stacey Barr
Good KPIs don't come from a technical system and cannot be built in a 90-day project. You'll never get great KPIs until you start working on the culture too.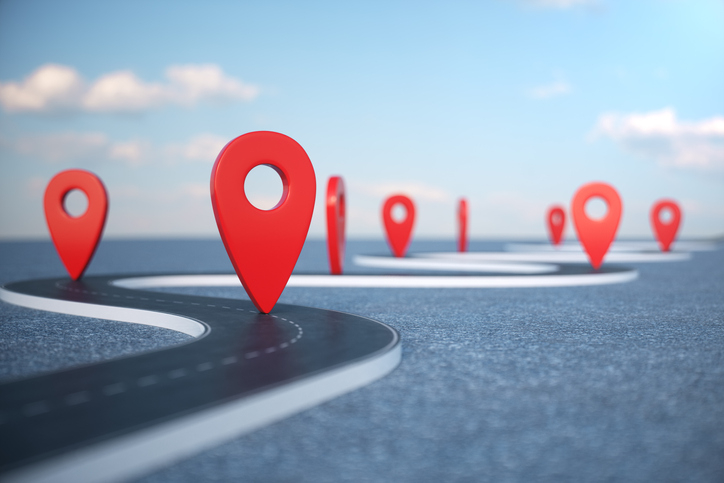 A question I am often asked is "how long does it take to build a strong performance culture?" The short answer to that question is that it takes years. Not weeks. Not months. Years. (At least when you define a performance culture this way.)
If we use this Performance Measurement Maturity framework, a broad generalisation is it can take a few years to get to Results (Step 2), another couple of years to get to Ownership (Step 4), and then another few years to get to Excellence (Step 9), the state of high-performance.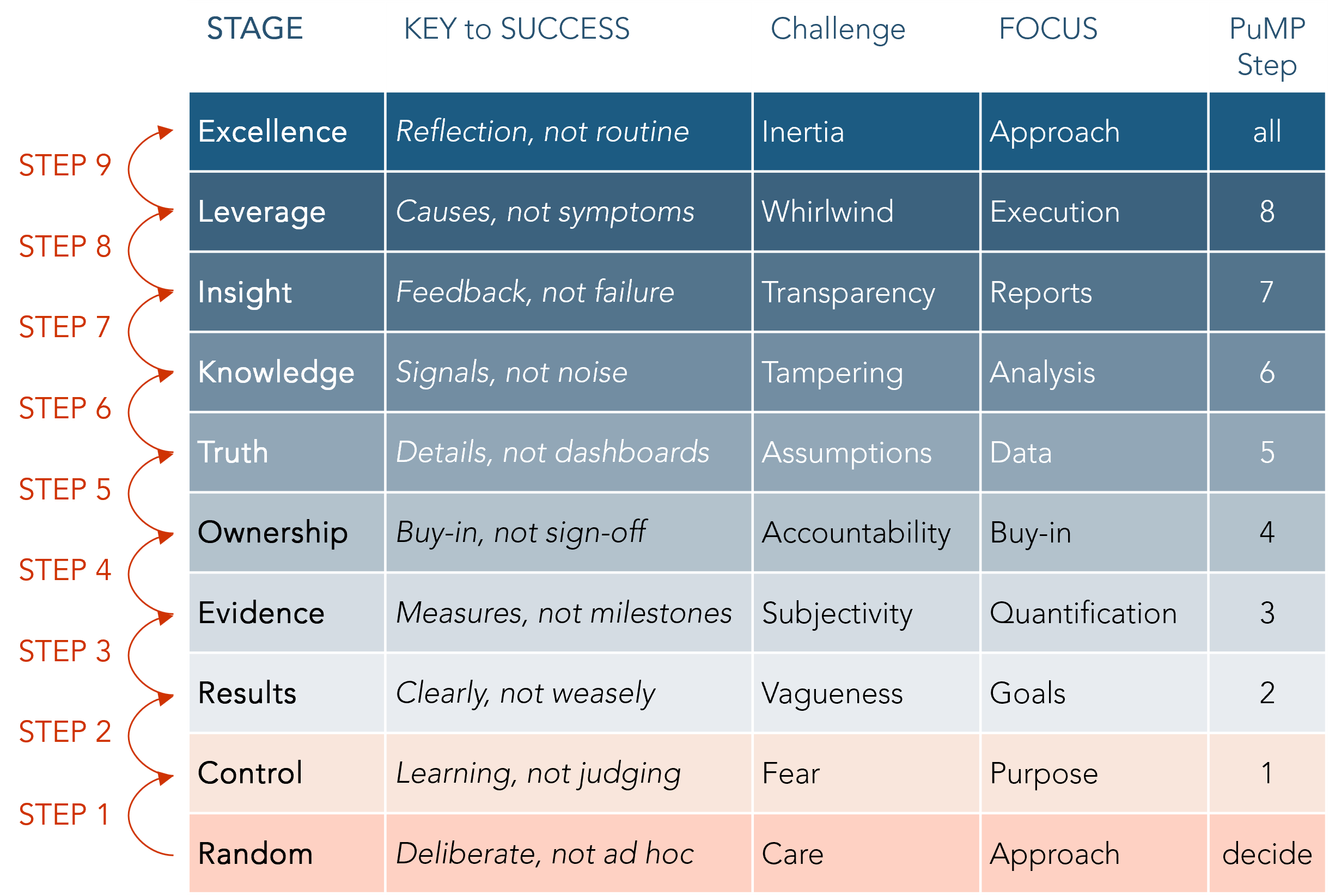 Some organisations can move quicker, with great leadership and a proper approach. Other organisations could take as long as a generation (for new leadership to take over) before a high-performance culture emerges, given that it is so strongly based on becoming data-driven:
"The effort by companies to become data-driven represents a business transformation that is playing out over the course of a generation" — Randy Bean, Harvard Business Review, February 24, 2022
No-one wants to wait many years, or even a generation, before a change reaps its rewards. Creating a high-performance culture through proper performance measurement means we don't have to wait. The rewards of better measurement practices start appearing as soon as we start the journey.
The reward isn't at the destination, it's in the journey…
As soon as we start the journey of creating a high-performance culture, we start winning. That's because it usually starts with a shift away from judgment and blame and toward learning. As soon as work begins on this mindset shift, that performance improves through learning and not blaming, people lean in.
People won't lean in until it's safe. And measurement, as the catalyst for a performance culture, has to be made safe first. That means changing its role from an instrument of blame to an instrument of learning. And as the journey progresses, more rewards appear at each step:
More focus on results, not just activity.
More quantitative measures of results, not just trivial counts.
More people buying in to the use of measurement as part of 'real work'.
More decisions that are data-based, not opinion-led.
More valid interpretation of measures to drive action, not just knee-jerk reaction.
More dialogue about what is learned from measures, not avoiding 'failure'.
How the journey of creating a high-performance culture begins and unfolds, however, depends greatly on its leaders.
The journey, when led by evidence-based leaders…
In an executive survey about becoming data-driven, NewVantage Partners found that 91.9% of executives say that their biggest barrier is culture. But what percentage of executive teams themselves are data-driven?
It's definitely going to happen more quickly and smoothly if a performance culture can start at the top. This means the senior leaders of an organisation first role-model the characteristics of a performance culture, specifically in the measurement and monitoring of the strategic goals.
When leaders role-model proper measurement, they'll soon find it can be the tipping point for the rest of the organisation to join in the journey to high-performance, in phases.
Without evidence-based leaders, the journey is much slower.
The journey, without evidence-based leaders…
Not every journey can start in the ideal place. If we wait until we're in that place, we can waste more time in the pursuit of a performance culture. Or wait forever.
The journey toward a performance culture, without evidence-based leaders at the helm, can be fuelled in a few different ways:
Let the interest and involvement grow organically, at the pace your organisation's current culture will dictate. Even if it has to be on "Congo Time", because change can happen only as fast as it can.
***
There are no quick-fixes or Band-Aids that will speed up the journey to a true performance culture. But regardless of whether your journey is led by evidence-based leaders or not, getting to the next stage of the journey has rewards of its own.
A performance culture is a journey, not a destination. Each stage of that journey can change the culture enough to make a difference in performance. [tweet this]
Connect with Stacey
Haven't found what you're looking for? Want more information? Fill out the form below and I'll get in touch with you as soon as possible.
*We respect your email privacy.
---

Suite 117 Level 14,
167 Eagle Street,
Brisbane Qld 4000,
Australia

Stacey Barr Pty Ltd
ACN: 129953635
Director: Stacey Barr