My Biggest Tip for Better KPIs
December 20, 2016 by Stacey Barr
If there was just one thing I could share with you that would have the biggest impact on the ease of finding meaningful performance measures or KPIs, it's this: use words better. It's impossible to get meaningful numbers until you know exactly what you're trying to quantify.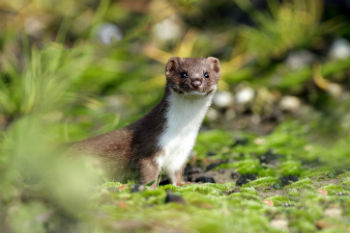 I've written extensively on weasel words, because it's important to get rid of them for meaningful measures. And I continue writing and speaking about them because organisations are still using them to write the goals they're tying to meaningfully measure!
They continue to run rampant, because so few of us are courageous enough to ask the dumb questions: What does 'unique improved paradigm' mean? What does 'operational excellence' look like?
We have to stop using these silly words. I'm not the only one who has a bee in her bonnet about this. So don't just take my word for it. Here are a few other great resources that will give you a chuckle as they show you why weasel words have to go:
Enjoy! And ask the dumb questions.
DISCUSSION:
Could a new year's resolution for you be to eradicate your use of weasel words, and be the role model your organisation needs?








Connect with Stacey
Haven't found what you're looking for? Want more information? Fill out the form below and I'll get in touch with you as soon as possible.

Level 54, 111 Eagle Street
Brisbane, Qld, 4000
Australia

Stacey Barr Pty Ltd
ACN: 129953635
Director: Stacey Barr