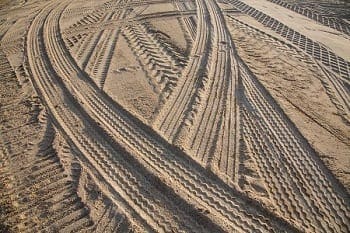 ---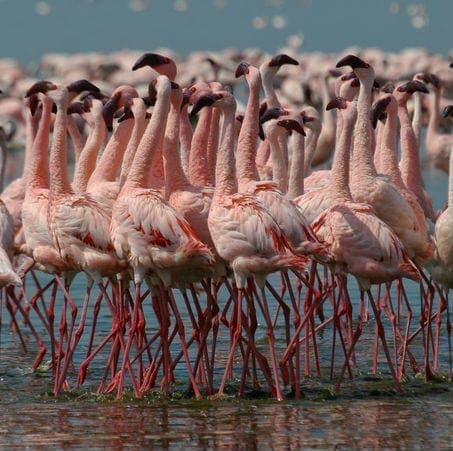 Many organisations have a KPI mess: too many useless measures, not enough of the right measures, and little idea of exactly how many measures altogether. This mess is an unnecessary cost, and it's not that hard to clean it up.
---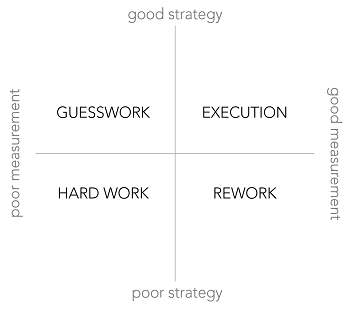 Strategy execution more often than not feels like work, rather than true execution. Sometimes it feels like rework, when we keep redesigning it. Other times it feels like guesswork, implementing without really knowing if it's working. And then there are times when it's just plain hard work to get anything to happen. What we want is smooth execution to take the place of the work.
---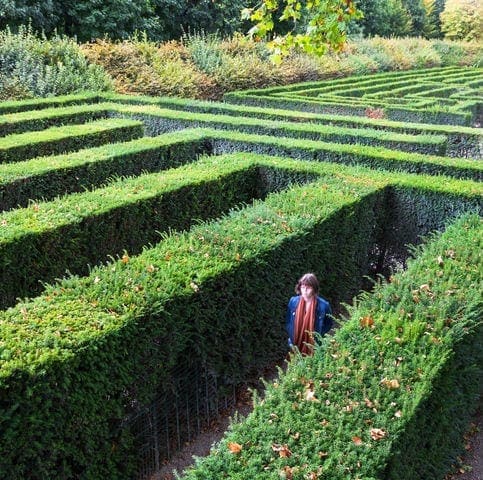 Sometimes hard-to-measure strategic goals can be fixed in the measurement process (like how Step 2 of PuMP fixes the weasel word problem). But strategy can be hard to measure due to poor logic and poor structure, and this can't be fixed in the measurement process. We have to go back and rework the planning process to make the strategy sensible.
---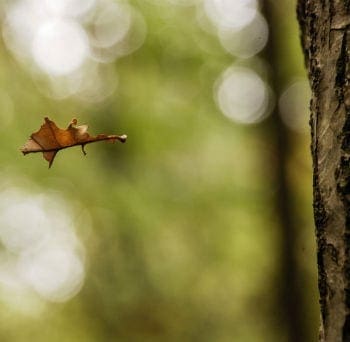 KPIs or performance measures are like clothes: they each have a certain fit, use, purpose and lifetime. But it's usually quite more obvious when to retire a garment than it is to retire a KPI. (...
---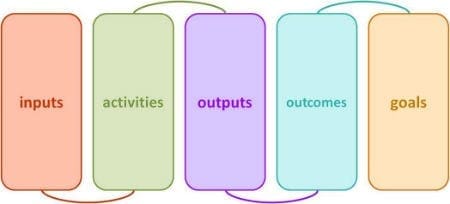 Some governments and other organisations not driven by profit use versions of program logic or outcomes models. But just because they use a logic or outcome model, doesn't mean they automatically get great KPIs.
---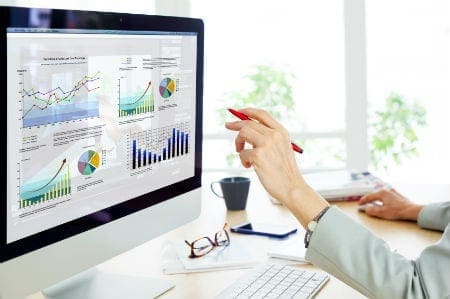 ---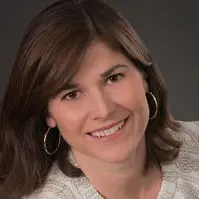 A post from Guest author Louise Watson, licensed PuMP Consultant from Adura Strategy. I'm working in the Middle East with two Canadian companies with operations in Qatar, and I have been thinking about how the work I am doing with them has really put a spotlight on how the PuMP® Performance Measurement Blueprint can elev...
---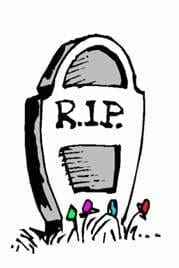 We put so much effort into developing our performance measures (aka KPIs). It seems only natural to want them to be relevant and useful for a long time, to get the return on the effort we invested into their conception and implementation. So what is the ideal lifespan of a performance measure?
---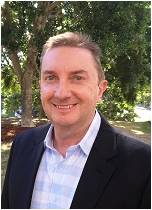 Mark Hocknell, PuMP Consultant, has worked in the area of performance measurement for about 10 years now. Prior to that, Mark's 15 years in senior management gave him plenty of experience as a user of measures, metrics, statistics, data, counts and numbers of all kinds. As business leaders, we know it's useful to inform our decisions...
---
Connect with Stacey
Haven't found what you're looking for? Want more information? Fill out the form below and I'll get in touch with you as soon as possible.

Level 54, 111 Eagle Street
Brisbane, Qld, 4000
Australia

Stacey Barr Pty Ltd
ACN: 129953635
Director: Stacey Barr