How to Build a KPI Example to Engage Anyone
by Stacey Barr
You can create a KPI example that can quickly engage leaders or colleagues in seeing the power and benefits of measuring what matters.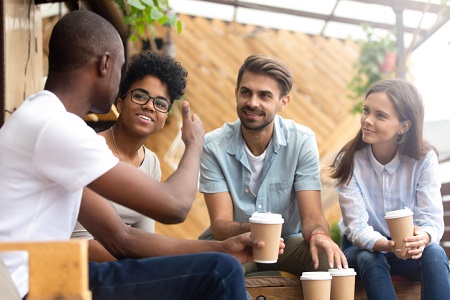 If you've read this blog long enough, you'll already realise I like motorsport. And perhaps that's part of the reason why I paid attention when a LinkedIn connection of mine, Ted Danemiller, shared his passion for both KPIs and motorsport.
Ted works with Capstone Motorsports, and he is an instructor for high-performance driving. He shared with me how KPIs and data are vital in the success of motorsport, from his experience (which he has a tremendous amount of).
Motorsport may be nowhere on your own radar of interests, and it matters not, for the point I want to make here. The point is the value in building a KPI example to help engage our colleagues in better measurement.
With his motorsport example, Ted kicked off with two of the important KPIs of success in the Grand Sport (GS) category they race in:
Wins – the percentage of races of the season that we won
Points – the total number of points for the season that we earned by placing consistently and running in the lead
Wins gets the headlines, he says. But Points matter too because you can still win the season without winning all the races.
"You can win a season without winning all the races IF your team places consistently well and runs in the lead. This also means that first, second, and third place teams receive monetary awards. Believe me, that doesn't even cover the daily operating costs! But doing well is its own reward. Inside GS there is a sub-category, the Bronze division. It is teams made up of non-factory crews (like us) and who have one Pro and one Amateur driver each. Currently we lead this Division with 7 wins in the subgroup, even though we are currently 10th overall in GS Class. But we are third fastest in our vehicle type, an AMG GT4. So, there's room within Wins for which we can improve."
Driving KPIs (pun intended), in our performance measurement context, are those measures that have a causal effect on the outcome or success of KPIs. For the motorsport success KPIs of Wins and Points, Ted described quite a few driving KPIs:
Leading Laps – the number of laps in the race that we were leading (you get points for these)
Starts – the number of races we started (Ted explained you get points for starting, sort of like a participation award)
Sector Times – our elapsed times for pre-determined turns (they use this to compare with their own historical times and other drivers)
Pit Stop Time – the amount of time from getting in and out of pit stops
Fuelling Time – the amount of time to refuel the car during pit stops without going under the minimum refuelling time of 40 seconds
Tire Change Time – the amount of time to change tires during pit stops
Driver Change Time – the amount of time to change a driver during pit stops
"On our team, [changing a driver] is one of or true leading indicators. And changing a driver is fun: one of ours, Gary, is an ex-Army SF guy about 6'2″ tall, and the Pro is Kris, about 5'4″ tall. So, we have to help Gary out of the roll cage environment, install Kris's seat, and help Kris get in all while the pit crew is spinning wheel nuts and dumping fuel through a 2′ hose driven only by gravity."
Ted says there's an old saying in sports: "On good teams, coaches hold players accountable. On great teams, players hold players accountable." That's very much aligned to how we view accountability in PuMP. And fundamental to that, as evidenced in Ted's entire example, is that the players (employees) own the KPIs and the data they use.
The kind of KPI example I wanted to illustrate with Ted's story has a few qualities:
It is simple and won't overwhelm people before it inspires them.
It tells a story or includes vivid anecdotes.
It models a few of the essential features of proper (not popular) performance measurement.
It is built around a context of interest to the audience, to add a layer of fun with familiarity.
It doesn't focus on the actual work of the team or organisation, to avoid distracting them by details that you may have gotten wrong.
It triggers curiosity.
If you've done something similar to this and have a fun KPI example to engage your colleagues, I'd love to hear about it in the comments on this blog post.
And if you haven't, then what could you build a KPI example about, that satisfies those qualities listed above?
Connect with Stacey
Haven't found what you're looking for? Want more information? Fill out the form below and I'll get in touch with you as soon as possible.
*We respect your email privacy.
---

Suite 117 Level 14,
167 Eagle Street,
Brisbane Qld 4000,
Australia

Stacey Barr Pty Ltd
ACN: 129953635
Director: Stacey Barr