How to Help the Project-Oriented Become Results-Oriented
by Stacey Barr |
Subscriber Sue asks: "My biggest challenge is that senior management doesn't want their strategy to be results focused or necessarily strategic – instead they focus on a plethora of new projects. How do you convince leadership of the importance of having a results-oriented strategy and making it measurable?"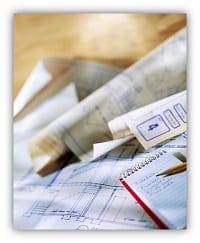 It isn't an either-or decision to be project-oriented or results-oriented. We need to be both, but at the right time. We need to be project-oriented when we are managing the activities and initiatives we've invested in. And we need to be results-oriented to make sure those investments are not a waste of time and money.
This is the difference between Program Management and Performance Management: Program Management monitors milestones and expenditure to keep projects on track. Performance Management monitors performance measures to keep the results on track.
When people are only project-oriented, waste is guaranteed.
Performance does not boil down to completing projects on-time and on-budget. The only reason we invest time and money into projects is to make a needed difference or have a specific impact or achieve a particular result.
If we don't know what that difference or impact or result is then how can we know that we've chosen the right project? How can we know if we've designed the project in the right way, and implemented it well? If we don't know, then we're guessing.
Acting on guesses will always cause many times more waste than acting on knowledge.
But when people are only results-oriented, nothing changes.
Being clear about the results we're striving to achieve is motivating and focusing. We get everyone's energy aligned toward the same end goal. Collaboration is easier, and so is decision-making when problems or difficult choices arise.
But without action, results never become reality. We sit around theorising and visioning and never get anything done. This breeds cynicism and apathy.
We need to marry results-oriented and project-oriented thinking.
In Sue's situation, she's starting with a group of people with a project-oriented bias. So that's where she needs to start the dialogue to help them learn results-oriented thinking too.
An important thing for Sue is to make it clear she's not asking them to focus on results INSTEAD of projects. She's just asking them to consider putting results and projects in the right order. That way, the PROJECTS can be celebrated when they successfully create the RESULTS that they are intended to create.
Sue should start simply, by showing them with one project. In local government, a typical project is to create and deliver a new community program, like promoting sporting clubs.
Sue could ask them what change in the community this project will make if (or when) it succeeds. They might say it's to increase community participation in organised community activities. That's the result.
Then she could ask them how they would recognise that result in the real world. They might say that they'd see club memberships growing, and more people using sporting venues in the community. That's the start of finding the right measures.
The value of being clear about the results and the measures is that it's FAR more exciting to celebrate success, and it makes sure that they are getting the biggest bang for their buck. People don't pay rates and taxes to be educated on the benefits of sporting clubs – they pay for a happy and healthy lifestyle in their community.
Finally, Sue could ask them how they feel now that they've linked the project to a valuable result. She could ask them if they'd feel excited knowing this result was achieved because of their project.
That will plant the seed of results-oriented thinking that compliments project-oriented thinking. It's a small step, but small steps are easier to start and easier to nurture.
TAKE ACTION:
Do you have ideas for how to encourage people to think about results, rather than just actions? Share your suggestions on the blog.
Connect with Stacey
Haven't found what you're looking for? Want more information? Fill out the form below and I'll get in touch with you as soon as possible.
*We respect your email privacy.
---

Suite 117 Level 14,
167 Eagle Street,
Brisbane Qld 4000,
Australia

Stacey Barr Pty Ltd
ACN: 129953635
Director: Stacey Barr