How to Measure the Most Important Thing to Your Customers
by Stacey Barr |
We might all measure customer satisfaction or NPS, but neither of these help us monitor specifically what is most important to our customers. Here's how to figure out the most important things to measure for your customers.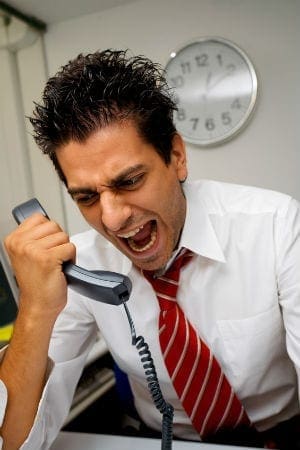 Have you had to wait in a phone queue for ages to get help from a service provider? Have you had circular conversations with support people, who don't seem to listen to what your problem really is? Have you had to drive to your supplier's office or store in order to get something fixed, and they failed to fix it? Are your doing this to your customers, too?
The result I'm suggesting matters is that we don't waste our customers' time. You could go a step further and consider the result that we save our customers' time, but if you've not considered this before, it's likely that you have a good amount of waste to get rid of before any service innovations can even work in saving more of your customers' time.
So the first step then is to consider how we'd recognise when customers' time is being wasted. We might notice things such as these:
customers are waiting in phone queues
customers are calling back with the same issues
customers come in to our stores with problems we can't resolve there
customers are waiting for responses during their online chat sessions with our staff
No doubt there are more examples of what we'd notice when customers' time is being wasted. In your sector or industry, you might already know what you'd add to this list.
The next step is to consider how we could quantify this evidence of wasted customer time. This quantification is really a list of potential measures, based directly on the list above (and we're not worried about data collection yet):
average time that customers wait in phone queues before their call is answered by someone who can help them
average of the total time customers wait in phone queues, over all phone calls related to an ongoing issue
average time customers spend traveling to, waiting for and sitting with staff in our stores to resolve issues
average length of online chat sessions
Notice that each potential measure is quantifying the actual time wasted, not the incidents in which some quantity of time is wasted. And these measures are not quantifying the rate at which we are wasting an 'acceptable level' of time, by comparing to some standard like '5 minutes of queue time is acceptable'.
The measure or measures that will work best are those that directly evidence your specific goal about not wasting our customers' time. By best I mean the measure that is most convincing for you, and also the most feasible. To be feasible, you have to think a bit about the ways you might be able to collect data. For the examples above, data might be collected as follows:
call centre phone systems may be able to automatically log the amount of time each caller is in the queue
if queue time can be automatically logged, then this data can be attached to a customer record, once the call is answered and the customer identified along with the ticket number relating to their issue
when customers come into stores to get their issues resolved, staff can ask customers outright how much time they've wasted, or estimate it from knowledge about the customer's address and when they entered and left the store
if there are not automated data logging systems, then an alternative is to randomly select a small sample of customers who contact us, and ask them to estimate the time they've spent so far on getting this issue resolved
Of course it's also important to think about the unintended consequences of measuring things like this, and collecting the data for those measures:
don't waste more of your customers' time by surveying them to death about their wasted time – ask only one or two questions that can be answered easily
don't let staff cut corners to save customers' time because it will just cause more waste later – so couple a measure like this with a measure about getting the issue resolved correctly
This discussion about measuring the waste of our customers' time was a rough application of PuMP's Measure Design technique. When you follow the same line of discussion with your colleagues, you'll end up with more relevant and tailored measures that suit your organisation. Are you up for it?
DISCUSSION:
Is your organisation doing this already? Is there any focus at all how much of your customers' time is devoured by your policies and processes?
Connect with Stacey
Haven't found what you're looking for? Want more information? Fill out the form below and I'll get in touch with you as soon as possible.
*We respect your email privacy.
---

Suite 117 Level 14,
167 Eagle Street,
Brisbane Qld 4000,
Australia

Stacey Barr Pty Ltd
ACN: 129953635
Director: Stacey Barr