NEWS: David Parmenter's MasterClass on Rolling Planning
March 7, 2014 by Stacey Barr
My friend David Parmenter, author of "Key Performance Indicators", has some upcoming classes in Melbourne, Brisbane and Sydney on quarterly rolling planning as an important management tool: March Master Class: Implementing Rolling Planning – a solution to the dysfunctional annual planning process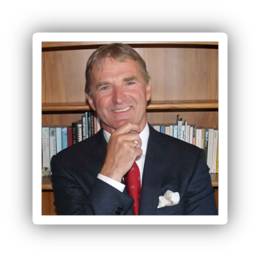 This course will explain why the quarterly rolling planning (QRP) is the most important management tool of this decade and how QRP is a more involved form of rolling forecasting. It will also show how QRP will revolutionise your company, removing the shackles of the often dysfunctional annual planning process. The Master class will include an in-depth "how to" implement guide, case studies and an outline of the forecasting and planning tools currently available. For more details see attached brochure.
What you will take away from the day
There are five reasons why the corporate accountants in your organisation should attend this course:
A comprehensive 80 page white paper valued at $200 for each session.
An understanding of the leading practices that you can implement immediately
Access to the electronic templates to get you started
A chance to share progress and discuss issues with fellow participants during the workshop exercises
7 CPE hours for each session attended
This one day course delivered, in association with NZICA, will have a profound impact on the contribution and legacy of all attendees.
The objective is to bring the latest winning finance team practices, gathered by David Parmenter from his research, book writing and international workshops.
Click here for more information and to register.








Connect with Stacey
Haven't found what you're looking for? Want more information? Fill out the form below and I'll get in touch with you as soon as possible.
*We respect your email privacy.
---

Level 54, 111 Eagle Street
Brisbane, Qld, 4000
Australia

Stacey Barr Pty Ltd
ACN: 129953635
Director: Stacey Barr