Performance Measurement is for Truth Seekers
by Stacey Barr |
Who is the true audience for performance measures, metrics and KPIs?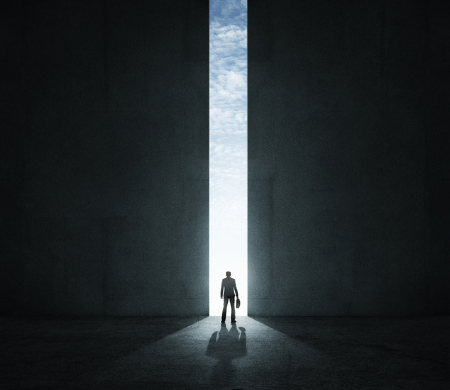 For most of my career, I believed that the audience of performance measures (or metrics or KPIs) was anyone who led an organisation, a team, a process or a project. They were the creators and owners of performance goals, so they were the ones that needed measurement.
But in recent years, I've changed my mind. After almost 30 years of working in this field of performance measurement, I see the same resistance to measurement. No matter how good the measurement approach, there are deeper reasons why people resist it.
And I've written heaps about handling objections and resistance to measurement, as so many people ask me how to deal with it. Just a few of the more recent articles are these:
My friend Matt Church, founder of Thought Leaders (which is how I met him), once asked me who the audience of my own thought leadership is. I just wasn't sure how to name them. And then he said 'truth seekers'. He's great with ideas (as you'd expect).
It took a while to settle in, if I'm honest. But it did sink in, and now I feel it's the best term to describe the people who are the audience of performance measurement. A Truth Seeker is:
curious to know what really happened and why it happened
not afraid of knowing something didn't work
eager to develop understanding that can be used in the future
perhaps still anxious about failure, but even more anxious about having no influence
afraid of being told good news that isn't true (they hate vanity metrics)
almost desperate for actionable information that increases their self-efficacy and influence
routinely questioning their biases and the biases of others
suspicious of tradition, common knowledge, and the status quo
If you want to introduce a colleague to performance measurement, or a better way of doing it, then it helps to know if they are a Truth Seeker too. The clues that they are a Truth Seeker can be less obvious than the clues that they are a Truth Avoider. A Truth Avoider can be:
a fan of vanity metrics
tempted to manipulate the figures to get the answers they want
not interested in performance measurement at all
certain that they already have the answers
quick to change their minds based on external pressures or opinions, but less so based on facts
confident that their own opinions are truth
Proper performance measurement (like PuMP) is revelation to Truth Seekers, but a threat to Truth Avoiders. And it won't cure the Truth Avoiders, either. So we need to be very careful when, where and how we introduce a proper performance measurement approach into our organisations.
The true audience for performance measures is Truth Seekers.
[tweet this]
Connect with Stacey
Haven't found what you're looking for? Want more information? Fill out the form below and I'll get in touch with you as soon as possible.
*We respect your email privacy.
---

Suite 117 Level 14,
167 Eagle Street,
Brisbane Qld 4000,
Australia

Stacey Barr Pty Ltd
ACN: 129953635
Director: Stacey Barr