QUESTION: Where Can I Find Industry-Standard KPIs?
by Stacey Barr |
Alessandro asks: "If I'd like to build a BI product from scratch, I need to define specific KPIs divided by industry in order to have just a "big-picture". Instead of asking people specific questions, are there any standard KPIs for each industry?"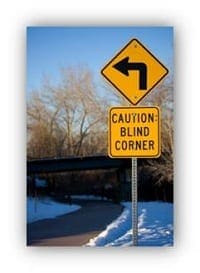 Probably at least half of the people who join Measure Up are in search of the same thing as Alessandro: off-the-shelf, ready-made KPIs for their business or their clients.
It's an innocent search, but it's an insidious search.
Quite innocently, you're trying to save time and effort, and set up some KPIs quickly. But you're in grave danger.
Without hesitation I can say that I have never seen a dashboard featuring off-the-shelf KPIs work out well. Here's what I do see all the time:
the dashboard no longer being used after two weeks of launch because it was interesting, but not useful
users overwhelmed with too many KPIs to review and keep track of and set targets for and invest resources in improving
users frustrated with KPIs that have little to no alignment with their real goals and priorities
arguments about data quality and measure validity in place of actually using the KPIs to make decisions
effort and time wasted explaining performance shortfalls in the KPIs (even though those KPIs do not link strongly to strategy)
These are signs that there is no ownership, no buy-in.
Let me say this loudly so you definitely hear me (and forgive my shouting if you already know this):
People won't buy in to KPIs unless and until they are a part of the process to choose them!
Consultation is not enough, by a long shot. It's the conversation to find and choose the KPIs that makes all the difference. Through that conversation, people find a meaning in their work they didn't know existed. They find a higher purpose for coming to work; they find greater leverage to pursue excellence in their work; they find passion and they feel excited.
Handing a team a ready-to-go dashboard will tickle their fancy for a few days. Until the silly dials and gauges bore them.
But working hand-in-hand with that team to explore their purpose, their priorities and their points of highest leverage will excite them for months. Making this kind of thinking a routine part of how they work will keep them excited forever.
TAKE ACTION: Rather than continue down the path of pushing KPIs at people, learn how to engage them – REALLY engage them – in finding their own KPIs that powerfully focus them on truly making a valued impact through their work. You can do it here.
Connect with Stacey
Haven't found what you're looking for? Want more information? Fill out the form below and I'll get in touch with you as soon as possible.
*We respect your email privacy.
---

Suite 117 Level 14,
167 Eagle Street,
Brisbane Qld 4000,
Australia

Stacey Barr Pty Ltd
ACN: 129953635
Director: Stacey Barr