Want Great KPIs? You Have to Get Sensory…
by Stacey Barr |
You can only measure what you can observe or detect. If your goal is written in weasel words, you'll have big struggles to measure it because weasel words don't describe observable things. You need sensory-specific language instead.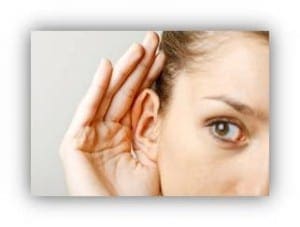 Sensory-specific language is simply words that describe what our senses can detect: what we see, hear, touch, feel, taste or smell.
If you can describe your goals in sensory-specific language, it will become immediately obvious what you should measure to know if the goal is being achieved.
"Enhance our protection of the natural landscape." Weasel alert!
A goal written like this is really tough to measure. What exactly is protection? Protection from what? And what natural landscape are we talking about? Protection of exactly what features or aspects of this natural landscape?
You have a snowflake's chance in a bushfire of quickly finding really meaningful measures of goals written like this, without answering those questions.
Those questions are asking you to make the goal sensory-specific. What would you see or touch or smell or observe if the natural landscape was protected?
"The fragile soils of ridges and escarpments, and valuable farming and urban land, are protected from unnatural erosion and loss of topsoil."
This goal is from Clarence Valley Council in New South Wales, Australia. I share this goal with participants in my PuMP Blueprint programs as an example of sensory-specific goal.
Straight away you can visualise what this goal means. You see in your mind's eye rolling hills and rocky outcrops, the earthy patchwork of crops, vast green pastures with cows or sheep grazing. You see black or red topsoil in some places, and grey and cracked and dry ruts in the earth in other places.
You see what you can measure: the amount of erosion and the amount of top soil.
But it ain't as easy as it sounds to make a weasely goal sensory-specific. It takes practice to describe our goals in observable language that a 5th grader would understand. But it's so worth trying, and so worth practicing.
If you want meaningful performance measures, that is.
JOIN THE DISCUSSION:
Share one of your goals, that is weasely and hard-to-measure, on the Measure Up blog and I'll help you make it more sensory-specific.
Connect with Stacey
Haven't found what you're looking for? Want more information? Fill out the form below and I'll get in touch with you as soon as possible.

Level 54, 111 Eagle Street
Brisbane, Qld, 4000
Australia

Stacey Barr Pty Ltd
ACN: 129953635
Director: Stacey Barr