EBL 1-Day Intensive Brisbane 2018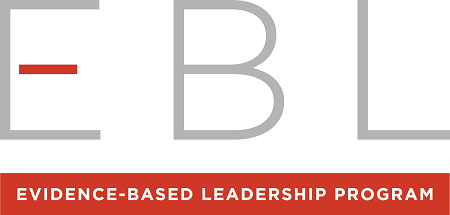 Details for the EBL 1-Day Intensive
BRISBANE, 14TH NOVEMBER 2018
We are genuinely very excited that you're coming along to this EBL 1-Day Intensive!
This workshop might be short, but it will equip you with a robust, practical and engaging way to lead your organisation to measurable success. It does this through the EBL framework, a roadmap to create a high-performance culture through the power of performance measurement (believe it not).
Expect to be challenged, to learn new methods that work, to unlearn what isn't serving you, and to leave feeling excited and equipped to make your strategy clear, measurable and easier to cascade, engage people in, and achieve.
Your receipt and confirmation of registration
If you registered online, check your email inbox now for your receipt for payment – if you have any trouble finding it (check your spam folders too), then contact us at info@staceybarr.com and we will reissue it to you.
If you are based in Australia, note that this email contains all the information required to be your tax invoice.
If you registered offline, you will receive your receipt for payment after your payment has been received and processed. If you have any questions, contact Claire at info@staceybarr.com.
Now, below you'll find some handy information about the workshop, so you may like to print this page for reference.
Dates and times for the workshop
The 1-day workshop is a short day, but a full day:
Wednesday, 14th November 2018
9:45am registration and arrival morning tea
10:00am start / 5:00pm finish
Lunch and afternoon snacks are also provided.
Location of the workshop
Sofitel Brisbane Central 
249 Turbot Street, Brisbane, QLD, 4000.
Telephone: 07 3835 3535
Visit the Sofitel's website: www.sofitelbrisbane.com.au
A map of the Sofitel's location:
Getting to and from the workshop
The Sofitel Brisbane Central is located on Turbot Street in the centre of Brisbane's CBD. It is conveniently situated just steps from Central Station and is only a 20 minute Taxi or UBER ride from Brisbane Airport (subject to traffic).
Queensland Rail Train Services
Central Station is directly below the Sofitel and is a brief two minute walk from the hotel reception desk, which is located on the corner of Ann Street and Roma Street. You can also walk to the Sofitel from Roma Street Station which is about a 1.0km from the hotel. Direct access to the Domestic and International Airports is available via the Brisbane Airtrain . For timetable and station information, please visit www.translink.com.au
Brisbane City Council Buses or Ferries / City Cats
If you prefer to travel via Bus and/or Ferry, please use the following link to find the most suitable combination for your needs.  www.translink.com.au
Parking
Parking at the Sofitel Central is $65 per day and is subject to availability. Early Bird rates are also available. Please check the terms and conditions via the Sofiel's website. There are also several options for public parking available, including Brisbane City Council Parking and Roma Street Transit Centre Parking.
Accommodation (if you need it)
There are multiple options for accommodation available within close proximity to the workshop's venue. To find the most suitable accommodation for your preferences, we recommend using www.tripadvisor.com.au
Dress code for the workshop
Please make sure you're comfortable. We recommend business casual dress (yes, jeans are okay if you're dressed smartly).
Also, make sure you dress in layers (such as wraps or sweaters) – you know how unpredictable and uncontrollable training room air conditioning can be!
What to bring with you
The EBL Intensive is practical and interactive, so you will get more value from it if you bring a few things along with you, to refer to and to work on:
Your organisation's strategic plan, where you have written your goals, objectives and targets for the coming year(s).
Your existing strategic performance measures or KPIs – either a list of them, their definitions, or graphs or tables of their current and historic results.
Your current strategic performance report – the document you use to report progress against corporate strategic goals, objectives and initiatives.
Business cards, so you can network with fellow participants during the workshop.
We can't wait to share with you the simple, powerful habits to truly boost your ability to create a high-performance culture and measurable success!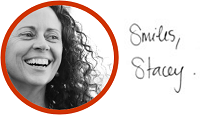 Stacey Barr
the Performance Measure Specialist
Connect with Stacey
Haven't found what you're looking for? Want more information? Fill out the form below and I'll get in touch with you as soon as possible.

Level 54, 111 Eagle Street
Brisbane, Qld, 4000
Australia

Stacey Barr Pty Ltd
ACN: 129953635
Director: Stacey Barr
Free KPI Tips In Your Inbox
Sign up for our Measure Up email tips and immediately get free access to the "10 Secrets to KPI Success" online course!
We respect your email privacy.