How to Find Meaningful Measures for Hard to Measure Teams – Welcome

Welcome! Here's how to get started…
Congratulations on taking a very practical step toward more meaningful performance measures for your teams!
You're about to learn and apply 5 practical steps to get your team measuring meaningful results so powerful they feel renewed excitement about their work and its true impact.
If you paid by credit card, your credit card statement will show a purchase from Stacey Barr. If you've had trouble with this, let us know by info@staceybarr.com and we'll help you.
To get started in this online self-paced program now…
You will receive an email confirming the course webpage link and also the password to access it. Here are the details for your convenience, now:
URL: www.staceybarr.com/hardtomeasureteamscourse
Password: easypeasy
If you need help…
Of course, if you have any trouble at all, just contact us at info@staceybarr.com. Alternatively, you can leave a voice mail by calling us at +61 1800 883 458.
I'd love to hear about the experience you have putting this practical program to use, so please do stay in touch!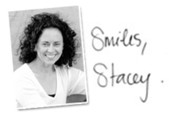 Stacey Barr
the Performance Measure Specialist
Connect with Stacey
Haven't found what you're looking for? Want more information? Fill out the form below and I'll get in touch with you as soon as possible.
*We respect your email privacy.
---

Suite 117 Level 14,
167 Eagle Street,
Brisbane Qld 4000,
Australia

Stacey Barr Pty Ltd
ACN: 129953635
Director: Stacey Barr
Free KPI Tips In Your Inbox
Sign up for our Measure Up email tips and immediately get free access to the "10 Secrets to KPI Success" online course!
We respect your email privacy.