The PuMP Community Lab
BRISBANE, 14th NOVEMBER 2018
Exclusively for PuMP graduates and their colleagues, the PuMP Community Lab provides a highly interactive and practical space to collaboratively discuss and improve our PuMP implementation.

[Download the detailed brochure and registration form here.]
IMPLEMENTATION MATTERS
Implementing any change well in an organisation takes time and effort. Performance measurement can be even harder! But implementing PuMP matters, because good performance measurement can absolutely transform the culture, so success in any endeavor becomes easier.
>> The PuMP Community Lab focuses on breaking down our common implementation blocks.
THE WISDOM OF THE PuMP TRIBE…
We all have different experiences and experiments with implementing PuMP. And our collective wisdom on what works and what doesn't work is tremendous.
>> We all contribute to the practical content everyone takes away from the PuMP Community Lab – not just Stacey & Mark.
IT'S PRACTICAL AND COLLABORATIVE!
The best format for a relevant, practical and collaborative day is a loose structure around very specific topics. Topics you choose, like these:
>> No presentations, no talk-fests! Just focused discussion and action planning to make implementation of PuMP easier.
TAKE AWAY EVERY IDEA GENERATED
Every discussion and action plan will be documented and compiled into a report for you, as a practical reference. We'll send you a copy of this within a week of the event.

FACILITATED BY STACEY & MARK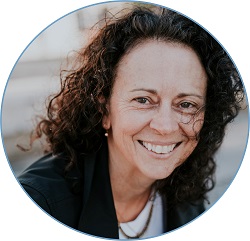 Stacey Barr, the Performance Measure Specialist, is the creator of PuMP®.
She will contribute depth of knowledge in and passion for the PuMP methodology and loads of practical tips from her 20+ years of helping clients implement PuMP.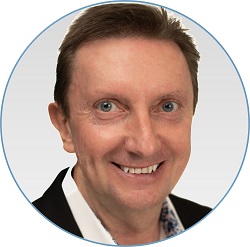 Mark Hocknell, Licensed PuMP Partner Asia-Pacific, is a master PuMP facilitator.
He will contribute his personal experience as a manager on both sides of good measurement, and his uniquely provocative way of challenging and clarifying the not-so-obvious.
>> Stacey & Mark will be there to hold the space, provide minimal facilitation, but also contribute as participants alongside you!
WHERE AND WHEN?
Our next upcoming PuMP Community Lab will be:
Brisbane, Australia
the Sofitel Hotel, Turbot Street
Wednesday 14th November
10am to 4pm
Lunch and snacks are provided
We'll email you loads of details for how to prepare, how to get there, and what to expect, after you register.
HERE'S HOW TO REGISTER:
The fee for the PuMP Community Lab is $450AUD (plus GST) per person. We're not offering any group or early bird discounts, since this is already a very low fee, as low as we can go to comfortably cover our costs. Also, terms and conditions are here.
You can register in two ways:
REGISTER ONLINE with our secure shoppingcart.
Offline, with our pdf registration form that you can email or fax to us.
When we receive your registration, we'll email you a confirmation, details for the day, and how to prepare.
For more information…
If you have any questions, please email us at info@staceybarr.com
TERMS & CONDITIONS
Guarantee
If during the workshop you decide to withdraw from it, and wish to obtain your money-back guarantee, you must do so either at the workshop, or in writing within 3 months of your attendance at the workshop.
Cancellation Policy
You may make substitutions at any time prior to the workshop. No substitutions can be accepted after the workshop start. Cancellations and transfers to a future course may incur a $50 service fee per registrant. Registered participants who do not attend the workshop or who cancel less than 2 weeks prior to the workshop either forfeit the workshop fee or can transfer to a subsequent workshop (one transfer only).
Program Changes
Stacey Barr reserves the right to alter dates and/or times of the workshop if registration criteria are not met or if conditions beyond her control occur. All efforts will be made to contact each registrant if changes occur. If the program is not held for any reason, Stacey's liability is limited to the workshop fee only.
Intellectual Property
Certification and training in PuMP® is for internal facilitation and personal use only. Any other use of PuMP® requires permission from Stacey Barr.
Currency Converter
The currency converter link provided is for a website that has no relationship whatsoever with Stacey Barr Pty Ltd. It is provided simply for your convenience only and we cannot certify nor be held accountable for its accuracy.
Connect with Stacey
Haven't found what you're looking for? Want more information? Fill out the form below and I'll get in touch with you as soon as possible.
*We respect your email privacy.
---

Level 54, 111 Eagle Street
Brisbane, Qld, 4000
Australia

Stacey Barr Pty Ltd
ACN: 129953635
Director: Stacey Barr
Free KPI Tips In Your Inbox
Sign up for our Measure Up email tips and immediately get free access to the "10 Secrets to KPI Success" online course!
We respect your email privacy.