The 10 Secrets to KPI Success – Lesson 9

Lesson 9: Where the KPI Rubber Hits the Road
What we'll cover:
Why the majority of KPIs don't lead to performance improvement
If your performance improvement tactics are to educate, increase resource levels or find more funding, you're missing the whole point of performance improvement
Where you'll find the real leverage to improve performance
Secret #9…
Watch the video:
Download "The 10 Secrets to KPI Success" report, if you haven't already:
"The 10 Secrets to KPI Success" report contains the details of all the video lessons in this series.
Download your copy to read and follow along as you watch the video.
Coming up in Lesson 10:
We are going to get together one more time, for Lesson 10 in this program and what we are going to look at is this idea that performance measurement is not a cost.  It's actually and investment and I'm going to share with you a tool that you can use that helps you reflect on your existing performance measurement process and assess where its strengths are and where it really does need investment to improve so that it can improve the performance of your whole organisation.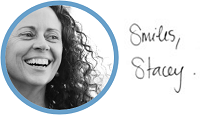 Overview | Lesson 1 | Lesson 2 | Lesson 3 | Lesson 4 | Lesson 5 | Lesson 6 | Lesson 7 | Lesson 8 | Lesson 9 | Lesson 10
Connect with Stacey
Haven't found what you're looking for? Want more information? Fill out the form below and I'll get in touch with you as soon as possible.
*We respect your email privacy.
---

Suite 117 Level 14,
167 Eagle Street,
Brisbane Qld 4000,
Australia

Stacey Barr Pty Ltd
ACN: 129953635
Director: Stacey Barr
Free KPI Tips In Your Inbox
Sign up for our Measure Up email tips and immediately get free access to the "10 Secrets to KPI Success" online course!
We respect your email privacy.