The 8 Bad KPI Habits You Don't Know You Have
FREE WEBINAR REPLAY:
"The 8 Bad KPI Habits You Don't Know You Have"
To overcome your struggles with performance measurement, you need to stop what doesn't work, and start doing what does.
About this webinar:
You know what they say, don't you? If you want a different result you have to change your approach.
If you want performance measurement to be easier, faster, more engaging, more meaningful AND to hit more targets, you have to change your approach.
I propose to you that the first part of changing your approach has to be ridding yourself of the bad KPI habits you probably don't realise you have!
In this webinar you'll discover:
The 8 bad habits that MOST people still have when it comes to measuring performance.
How these bad habits cause your struggles and make it so hard to easily and quickly find KPIs that are meaningful, aligned to strategy, engaging and that help you hit more targets.
What practices you need to do instead to get the kind of performance measures and KPIs that nurture a true performance culture and bring sustainable shifts in performance.
Watch the replay here:
On this webinar I launched the PuMP® Blueprint Workshops for 2013, for you to replace those bad KPI habits with simple practices that really work. Get the details here.
The webinar replay is a large file (72 minutes of video), and it will take a while to download via the media player below. While it gets started, perhaps you'd like to go grab a coffee or tea or water, and a notepad and pen, so you can settle in and watch it in comfort.
If you have Windows Media Player installed, you can view a larger version of the video replay by clicking here.
I hope you enjoyed the webinar, and feel excited at the amazing performance improvements you can make by coming along to a
PuMP® Blueprint Workshop this year.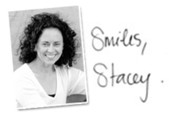 Connect with Stacey
Haven't found what you're looking for? Want more information? Fill out the form below and I'll get in touch with you as soon as possible.
*We respect your email privacy.
---

PO Box 422
Samford, Qld, 4520
Australia

Stacey Barr Pty Ltd
ACN: 129953635
Director: Stacey Barr
Free KPI Tips In Your Inbox
Sign up for our Measure Up email tips and immediately get free access to the "10 Secrets to KPI Success" online course!
We respect your email privacy.