Hard-to-Measure Teams
FREE WEBINAR REPLAY:
How to Find Meaningful Measures for
Hard-to-Measure Teams
The 4 causes and the 5 fixes to
easily measure the performance of difficult teams.
The clues that your team is struggling to meaningfully measure their work are obvious…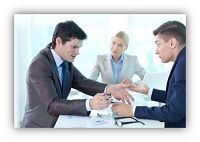 Hard-to-measure teams do things like these:
constantly debate the usefulness of their measures
ignore their measures
toss around cynical comments about measurement in general
are accused of not aligning to or implementing the company strategy
insist their work isn't measurable (too unpredictable, too complex)
have no measures at all
But just because they don't have meaningful measures, doesn't mean they can't or shouldn't. They just need to change the way they are thinking about what really should be measured, and why they should bother measuring it.
In this webinar replay you'll discover:
The 4 root causes of why teams struggle to measure their work meaningfully.
The 5 specific "fixes" that make it insanely easy to measure even the most difficult team's performance.
How you can learn the detailed steps to take your team from where they are now to measuring meaningful results so powerful that they feel a renewed excitement about their work and its true impact.
This replay is an introduction to the full course on "How to Find Meaningful Measures for Hard-to-Measure Teams"…
On the webinar I mentioned a little about how you can get help to step you through the detail of finding meaningful measures for your teams.
This 3-part webinar course covers more indepth instructions, examples and templates to support those key steps to find meaningful measures for your teams.
You can read more about the "How to Find Meaningful Measures For Hard-to-Measure Teams" online course here (it will open in a new window so you don't lose this replay page):
Watch the replay here:
I hope you enjoyed the webinar, and feel inspired and empowered to help your hard-to-measure team.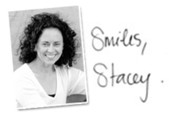 P.S. Remember, you can get more detailed instructions, indepth examples and practical templates to help you find meaningful measures for your hard-to-measure team in the full online course.
Connect with Stacey
Haven't found what you're looking for? Want more information? Fill out the form below and I'll get in touch with you as soon as possible.

Level 54, 111 Eagle Street
Brisbane, Qld, 4000
Australia

Stacey Barr Pty Ltd
ACN: 129953635
Director: Stacey Barr
Free KPI Tips In Your Inbox
Sign up for our Measure Up email tips and immediately get free access to the "10 Secrets to KPI Success" online course!
We respect your email privacy.