Prove It – Details
FREE WEBINAR:
"Prove It! Book Launch"
How leaders can more easily lead high-performance organisations
Wednesday 15th February, 9:00am – 10:00am AEST
About this webinar:
We are demanding more and more of organisational leaders. We want more transparency — to see the truth about how organisations are performing. And we want more accountability, holding leaders responsible for the performance of their organisations. Many leaders may be kept awake at night, panicked by what transparency might reveal about their organisation's performance and how they might be held to account.
But the best leaders won't be panicking. The best leaders already know how their organisations are performing, objectively, quantitatively, and convincingly. They know that performance has improved under their leadership, and they can prove it because they measure it. They can prove it because they practise evidence-based leadership.
In this webinar you'll discover:
In this special webinar, I'm launching my new book, Prove It! How to create a high-performance culture and measurable success. I'll share some of its practical concepts for evidence-based leadership. Here's what you'll discover:
The cornerstone principle of evidence-based leadership
The six habits leaders and their organisation's must master to lead high-performance
The three mindsets for evidence-based leadership that are the most important to establish first
Evidence-based leadership is how leaders can prove that their organisation's performance is getting measurably better: their mission is being fulfilled, their vision is becoming reality, their strategic goals are being achieved. And it's all evidenced quantitatively. It's how they'll know that their leadership is making a real difference.
Replay and Summary Transcript
Click here to download the summary transcript.
Click here to download Chapter 2 of Prove It!
Watch the webinar replay below:
And for more information about Prove It!, including how to order, visit the Prove It! webpage.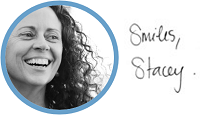 Connect with Stacey
Haven't found what you're looking for? Want more information? Fill out the form below and I'll get in touch with you as soon as possible.

Level 54, 111 Eagle Street
Brisbane, Qld, 4000
Australia

Stacey Barr Pty Ltd
ACN: 129953635
Director: Stacey Barr
Free KPI Tips In Your Inbox
Sign up for our Measure Up email tips and immediately get free access to the "10 Secrets to KPI Success" online course!
We respect your email privacy.