PuMP Information Webcast
Learn more about PuMP, and whether it's the right KPI approach for you.
Next Live Event: Wednesday 14th February 2018, 10:00am, Brisbane time
About this webcast:
It's common to struggle with measuring performance and KPIs. In fact, over 85% of organisations don't have meaningful measures. It comes down to the approach they take. And almost all those approaches are not true performance measurement methodologies.
PuMP is one of the only true performance measurement methodologies that exists. It solves the known struggles with measuring. PuMP makes the process easier and faster. And it produces measure and KPIs that are more engaging and meaningful.
This webcast is your opportunity to learn enough about PuMP to understand why it works so well, and whether it's the right approach for you and your organisation.

In this webcast you'll discover:
PuMP founder Stacey Barr, and PuMP Partner Mark Hocknell, will host this PuMP Information Webcast. It will be interactive, educational, and practical. Join us and find out:
What the most common approaches to performance measurement are
What criteria define a performance measurement approach that works
How well your current performance measurement approach meets those criteria
The webcast will also offer you options for how you can learn the PuMP Blueprint this year, and finally end your KPI struggles. After all, proper performance measurement can transform your culture, align everyone to strategy, and help everyone reach more goals, sooner and with less effort. Isn't that worth doing well?
Meet your presenters: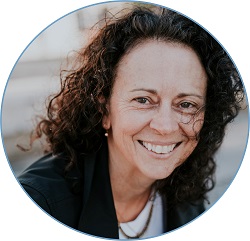 Stacey Barr is a specialist in evidence-based leadership and organisational performance measurement.
Stacey is the founder of PuMP, and author of two books, Practical Performance Measurement and Prove It!.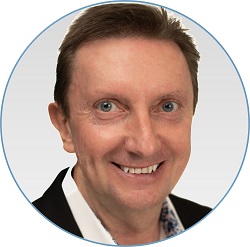 Mark Hocknell is a specialist in organisational performance measurement and customer-centric business.
Mark is our lead global PuMP Partner, and facilitates all our PuMP Blueprint Workshops in Australia and Asia Pacific.
How to register:
To join us live for this webcast, and to get access to the replay afterwards, please register below:
The webcast will be recorded, and a replay will be available until 5:00pm, Friday 9 March, Brisbane time.
If you have any questions, please email us at info@stacebyarr.com.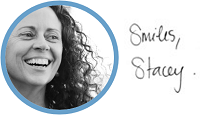 Connect with Stacey
Haven't found what you're looking for? Want more information? Fill out the form below and I'll get in touch with you as soon as possible.
*We respect your email privacy.
---

PO Box 422
Samford, Qld, 4520
Australia

Stacey Barr Pty Ltd
ACN: 129953635
Director: Stacey Barr
Free KPI Tips In Your Inbox
Sign up for our Measure Up email tips and immediately get free access to the "10 Secrets to KPI Success" online course!
We respect your email privacy.