PuMP's Role Through Change – Replay
THIS REPLAY HAS EXPIRED
TOPIC: How to use PuMP to cope with massive change, instead of delaying measurement until the change eases.
About this webcast:
The entire world is still going through some hefty changes in this COVID era. One of the initiatives that typically gets delayed through times of great change is performance measurement.
So, we invite you to join one of our upcoming live webcasts: PuMP's Role Through Change.
When our organisations are going through massive changes, people, resources and time get exhausted and overwhelmed. It feels only natural to stop doing the things that aren't urgent. And for many, better performance measurement isn't seen as urgent. Even though it's important, it gets delayed until the change settles down.
But it's an oxymoron; we cannot cope well with change without three mechanisms that only come from better performance measurement.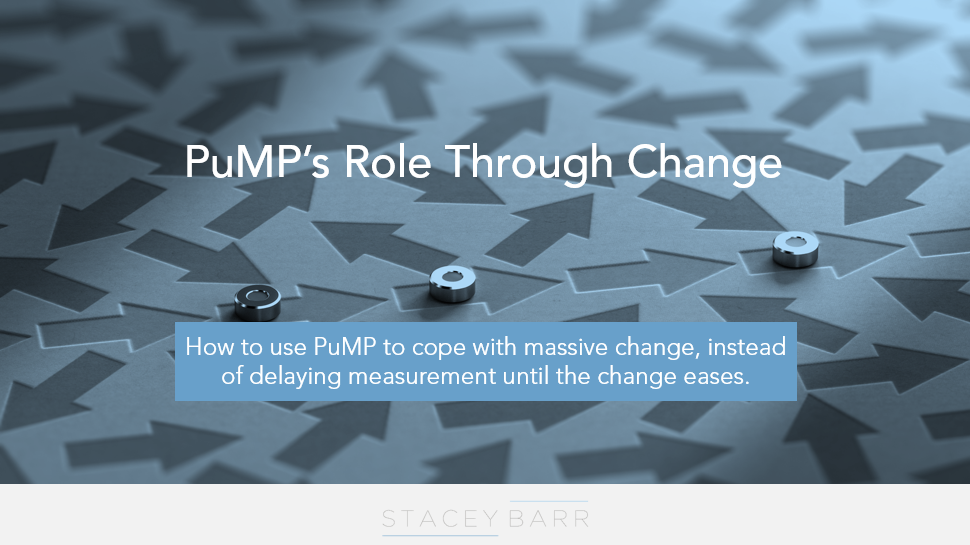 In this webcast you'll discover:
In this webcast with PuMP founder Stacey Barr and PuMP Partner for Africa, Peter Ndaa, find out why three of the mechanisms of PuMP's approach to performance measurement are vital to make change easier to cope with and more likely to succeed. Join us and find out:
What the PuMP approach to performance measurement is.
The three mechanisms of PuMP that are vital to successfully navigating massive change.
Five powerful questions you can take from PuMP to start taking more control over the changes in your organisation.
Why you should learn the 8 steps of PuMP now, but only implement 3 of them to help with change.
When change is exhausting and overwhelming, that last thing we should do is delay the one thing that will bring the clarity and alignment we need to get through that change!
Meet your presenters: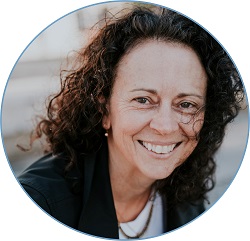 Stacey Barr is a specialist in evidence-based leadership and organisational performance measurement.
Stacey is the founder of PuMP, and author of two books, Practical Performance Measurement and Prove It!.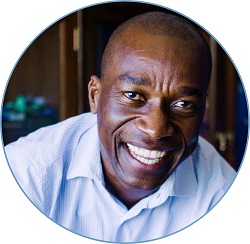 Peter Ndaa is a strategy and performance management specialist best known for using approaches that make it simple and practical for organizations to design and implement their strategies. He is the founder and CEO of BSEA with over 15 years experience in financial and strategic management at the C-Suite and in consulting.
Peter offers public and private PuMP Blueprint Workshops and also PuMP consulting to support our customers in Africa.
Watch the replay:
The replay has expired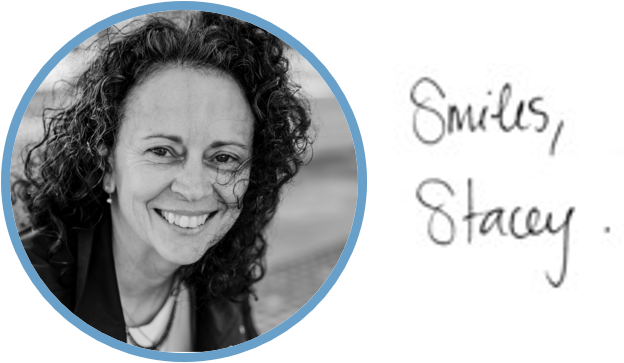 Connect with Stacey
Haven't found what you're looking for? Want more information? Fill out the form below and I'll get in touch with you as soon as possible.

Level 54, 111 Eagle Street
Brisbane, Qld, 4000
Australia

Stacey Barr Pty Ltd
ACN: 129953635
Director: Stacey Barr
Free KPI Tips In Your Inbox
Sign up for our Measure Up email tips and immediately get free access to the "10 Secrets to KPI Success" online course!
We respect your email privacy.