Stop Measuring People – Registration
TOPIC: Stop Measuring People – How to shift the use of measures away from gaming and toward improvement.
This webcast has concluded.
About this webcast:
We measure people to manage them and improve performance. But does it really work?
No. Performance measures are too often seen (and felt) as a big stick. While ever people feel judged and managed by measures, they won't ever use them to improve performance. We all know the stories about how people game the system to hit their KPI targets. But despite this, the measurement of people's individual performance isn't going away.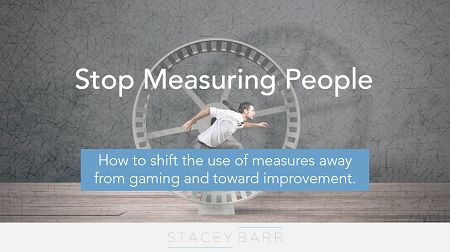 In this webcast you'll discover:
In this webcast with PuMP founder Stacey Barr, and UK/EU PuMP Partner Paul Frith, you will discover a fresh way of thinking about the relationship between measures and people's performance, that leaves the gaming behind, and moves your organisation toward true performance improvement. Join us and find out:
Why it's so hard to find ways to measure people that truly does improve performance.
How to gently start the transition away from measuring people, to measuring in a way that really does improve organisational performance.
The first two steps to take to reduce people's resistance to measurement, and build their ownership of both measures and performance improvement.
PuMP is a performance measurement approach that redefines why we measure performance and how to do it so it works. Stacey and Paul will show you a few ways in which PuMP helps organisation to stop measuring people, and focus more on people using measures to improve the organisation.
Meet your presenters: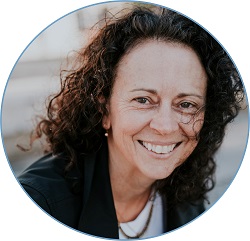 Stacey Barr is a specialist in evidence-based leadership and organisational performance measurement.
Stacey is the founder of PuMP, and author of two books, Practical Performance Measurement and Prove It!.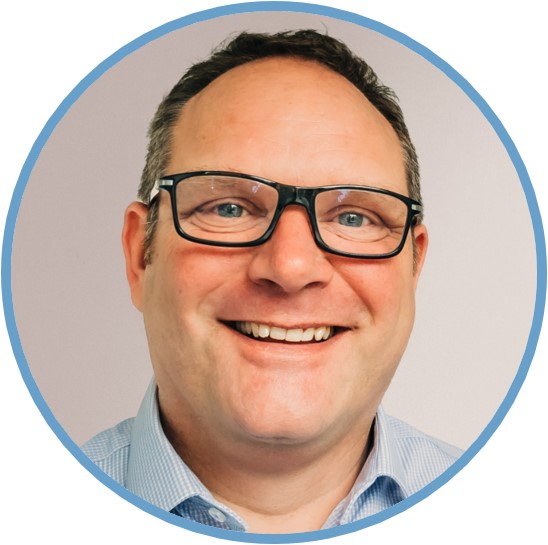 Paul Frith is a performance measurement & analytics specialist and co-founder of Rubica: Change & Analytics.
Paul is our UK PuMP Partner, and facilitates all our PuMP Blueprint Workshops in the United Kingdom and Europe.

A replay will be available until Friday 5th March 2021, 5:00pm Brisbane time, 7:00am London time.
If you have any questions, please email us at info@stacebyarr.com.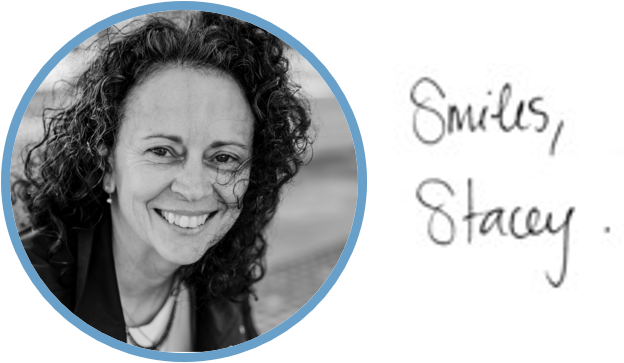 Connect with Stacey
Haven't found what you're looking for? Want more information? Fill out the form below and I'll get in touch with you as soon as possible.

Level 54, 111 Eagle Street
Brisbane, Qld, 4000
Australia

Stacey Barr Pty Ltd
ACN: 129953635
Director: Stacey Barr
Free KPI Tips In Your Inbox
Sign up for our Measure Up email tips and immediately get free access to the "10 Secrets to KPI Success" online course!
We respect your email privacy.