Your KPIs Are Telling You Lies
FREE WEBINAR REPLAY:
"Your KPIs Are Telling You Lies!"
Your KPIs are telling you lies and one simple change to how you report your KPIs that can sky-rocket your performance improvement.
Designing great KPIs isn't the only problem people have with performance measurement.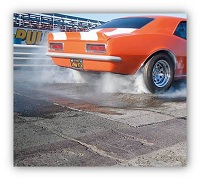 They also keep spinning their wheels, but getting nowhere fast, trying to get KPIs to improve performance or hit targets:
You work so hard EVERY month to find explanations for downward variances in your KPIs… and it never seems to end.
It's a constant EFFORT to keep performance up near the target, pushing and cajoling and burning the midnight oil to get it done.
Your managers and colleagues have INCONSISTENT opinions about whether performance is improving or not ("it's going up"… "no, that's was because of BLAH – it's really going down"… "yeah, but not compared to last year"… And on it goes).
You can't demonstrate the IMPACT of your efforts on performance, and so all you can do is report all the completed projects as evidence that things MUST be better somehow.
You're spending lots of time and money on managing performance, but have no way of working out how much the performance improvements are really costing.
There's a culprit for this kind of dysfunctional performance management behaviour (yes, it IS dysfunctional!).
And the culprit is hidden in plain sight.
You're NOT getting the truth, the whole truth and nothing but the truth, from your KPIs.
In this webinar you'll discover some revelations that can dramatically transform the speed and cost of performance improvement in your company or organisation.
You'll learn:
How you are being MISLED by moving averages, trend lines, month-to-month variances and other popular KPI presentation methods.
Why you are making performance WORSE (

not

better) by comparing each KPI value to a target or a benchmark or a standard.
How you and your colleagues are DELUDING yourselves in believing that your performance improvement projects are anything other than a complete waste of time and money.
The one simple change to how you report your KPIs that will get the truth out of them, and sky-rocket your performance improvement.
This replay is an introduction to the full course on "How to Get the Truth Out of Your KPIs Using Smart Charts"…
The live 3-part webinar course I held in November 2012 was all about how to create the singularly most powerful chart for your KPIs. We covered, in practical detail with heaps of real-world examples, everything you need to know to get your KPIs into Smart Charts before the course is even over:

Now, you can register for the online self-paced version of "How to Get the Truth Out of Your KPIs Using Smart Charts". It's all the video replays and downloadable templates and examples that we used during the live course.
Watch the introductory replay here:
The webinar replay is a large file (63 minutes of video), and it will take a while to download via the media player below. While it gets started, perhaps you'd like to go grab a coffee or tea or water, and a notepad and pen, so you can settle in and watch it in comfort.
I hope you enjoyed the webinar, and feel inspired to use Smart Charts to get the truth out of your KPIs!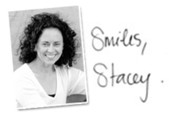 P.S. Remember, you can get more detailed instructions, indepth examples and practical templates to help you create your KPI Smart Charts in the full online course.
Connect with Stacey
Haven't found what you're looking for? Want more information? Fill out the form below and I'll get in touch with you as soon as possible.

Level 54, 111 Eagle Street
Brisbane, Qld, 4000
Australia

Stacey Barr Pty Ltd
ACN: 129953635
Director: Stacey Barr
Free KPI Tips In Your Inbox
Sign up for our Measure Up email tips and immediately get free access to the "10 Secrets to KPI Success" online course!
We respect your email privacy.