How to become a KPI expert and lead others to meaningfully measure performance…
How to become a KPI expert and lead others to meaningfully measure performance goes back to The Most Common KPI Questions…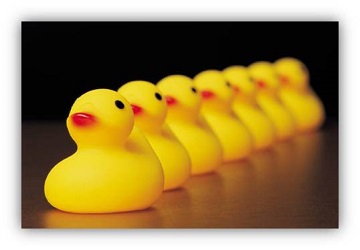 The fact that you're visiting this website is a good start! I've tried to load it with useful and practical information that you can start using right away to improve your knowledge and skill in how to measure performance.
Here are some specific tips, that you might like to consider if you want to ramp up your personal capability in leading others to measure performance:
STEP 1: Learn more about PuMP
PuMP is the only model I know of that steps out the details of designing meaningful measures – much more specifically than the overly hopeful instruction so many books and consultants give: "Okay, you've got your goals so now list some KPIs." Don't worry – you're not the only one who would like more detail than that! Take a closer look at PuMP…
STEP 2: Learn more about what being a performance measurement expert means
Over the last 5 or so years, there seems to be an ever-increasing number of organisations that are creating a new role in the corporate office: the Performance Measurement Officer. This person is responsible for facilitating the design, reporting and use of performance information in decision making about organisational results and improvement, usually across the entire organisation. This calls for some very specific attributes, and this quiz will help you discover what they are and if you have them yet.
STEP 3: Learn the PuMP Performance Measure Blueprint (public workshop or inhouse course or online program)
The 2-day public workshop is run several times a year, in locations around Australia and the rest of the world. It is one of the best ways to learn the step by step process of performance measurement, from deciding what results to measure, designing measures, getting buy-in, through to reporting and using measures for performance improvement. Check out the next scheduled public PuMP Performance Measure Blueprint Workshop now (this takes you to the detailed workshop webpage).
You can also learn the step by step process of performance measurement very conveniently in our Performance Measure Blueprint Online Program, where each step is delivered to you via interactive webinars. Read more about the PuMP Performance Measure Blueprint Online Program now, to find out the next one scheduled.
Alternatively, if you have at least 10 colleagues in your organisation who need to develop their skills to measure what matters, the PuMP Performance Measure Blueprint Workshop can be tailored as an in-house workshop just for you. Read about an in-house PuMP Performance Measure Blueprint Workshop and download a booking form.
STEP 4: Learn what it means to build internal performance measurement capability
In this FREE and convenient webcast, I want to go deep with you into the new skills that Performance Measurement Practitioners need now, and how you can develop them to speed up your journey to becoming the professional, confident and highly sought-after Performance Leader your organisation or company or clients need you to be. Listen or download here, now.
STEP 5: Become a Certified PuMP Professional
The PuMP Performance Measurement Professional Program builds beyond your knowledge of the PuMP Blueprint to give you the capability, confidence and resources to facilitate teams throughout your organisation to measure performance meaningfully and engagingly. It will give you far more skill and capability as a performance measurement expert than almost any other program can. Read more about the PuMP Certification Program.
Want more?
If you'd like more information about designing meaningful measures, contact me.
In the meantime, take advantage of the many tips and case studies and resources I share in my free email newsletter, Measure Up. You can sign up now in the box to the right —>
Connect with Stacey
Haven't found what you're looking for? Want more information? Fill out the form below and I'll get in touch with you as soon as possible.
*We respect your email privacy.
---

PO Box 422
Samford, Qld, 4520
Australia

Stacey Barr Pty Ltd
ACN: 129953635
Director: Stacey Barr
Free KPI Tips In Your Inbox
Sign up for our Measure Up email tips and immediately get free access to the "10 Secrets to KPI Success" online course!
We respect your email privacy.