Prove It! How to Create a High-Performance Culture and Measurable Success.
Prove It! is the executive guide to improving organisational performance through the practice of evidence-based leadership.
More than ever before, the world is demanding transparency and accountability from organisational leaders, and there is a growing push to hold leaders responsible for the performance of their organisation.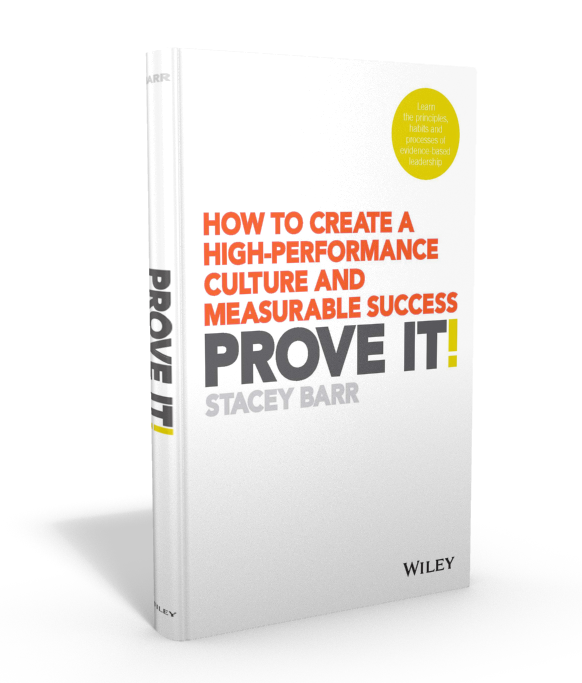 Many executives panic at the thought of what transparency might reveal and how they might be held accountable, but others relish the opportunity to showcase their organisation's performance. The difference is in the leadership methodology. The best leaders already know how their organisation is performing, and that it has improved during their tenure – and they can prove it because they practice evidence-based leadership.
This book offers a clear blueprint for building on your existing skills and performance management systems to build a truly high performance organisation.
Just three personal leadership habits and three organisation-wide habits can transform your organisation into the powerhouse you know it can be. With a simple methodology and a focus on practical results, this book can help you:
Set a strategic direction that really does inspire organisational excellence
Gain a true picture of your organisation's performance
Master the habits that help you lead a high-performance culture
Improve your organisation objectively, measurably and quickly
If an organisation can only be as good as its leadership, it's reasonable to place the burden of performance responsibility on those who make the decisions. A leader's job is to inspire, motivate and guide, and those who do it well are already raising the bar.
Prove It! gives you a practical model for measurable, real-world results, starting today.
Available through all good bookstores, online and offline.
Connect with Stacey
Haven't found what you're looking for? Want more information? Fill out the form below and I'll get in touch with you as soon as possible.
*We respect your email privacy.
---

Suite 117 Level 14,
167 Eagle Street,
Brisbane Qld 4000,
Australia

Stacey Barr Pty Ltd
ACN: 129953635
Director: Stacey Barr
Free KPI Tips In Your Inbox
Sign up for our Measure Up email tips and immediately get free access to the "10 Secrets to KPI Success" online course!
We respect your email privacy.