About Stacey Barr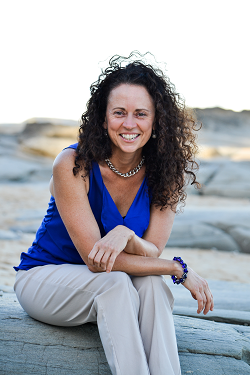 Stacey is a specialist in strategic performance measurement and evidence-based leadership.
Her purpose is to help leaders get tangibly clear about the results they intend to achieve in their organisation, to know how to recognise if and how well they are achieving those results.
Stacey specialises in using practical performance measurement as the catalyst for creating a high-performance culture that achieves measurable success.
Leaders struggle with doing this well, mostly because of some bad habits that have become common practice. With PuMP®, Stacey helps people replace these bad habits with an easy, fast and engaging approach to measuring measuring and leading organisational performance.
She's the author of two books devoted to this topic:
Stacey is the creator of PuMP®
PuMP® is a performance measurement methodology that routinely transforms measurement cynics into its greatest advocates. And with that much power to engage people in measuring what matters, PuMP® is a driving force for transforming the performance of any organisation or business.
The PuMP techniques dig more deeply than typical approaches that suggest you 'brainstorm your KPIs'. These PuMP techniques make it easy to select meaningful measures that align with strategy, easy to get buy-in from almost everyone to use measures to fundamentally improve performance.
Who Stacey works with
Stacey spends most of her energy helping executives and senior leaders, along with their planning and performance professionals to lead the creation and use of meaningful, results-oriented performance measures that transform the culture and achieve organisational goals.
Stacey's clients know her for her passion and practicality. They include many federal and state government agencies, local government authorities, corporations, non-profit organisations and small to medium enterprises around the world.
Stacey's background
Stacey has always been comfortable with numbers, never needing to study for A's in high school mathematics, majoring in mathematics and statistics to a post-graduate level, and starting her career as a research statistician. When she took a position as Queensland Rail's Measurement Consultant, she discovered she's also comfortable with people, and found her niche in the social-numerical tangle that performance measurement is.
Do you need an engaging speaker for your leadership or strategy event?
Stacey has many years of experience speaking for intimate groups of a dozen people through to audiences of hundreds. She has an engaging and casual style that quickly builds a rapport with her audience, she generously shares practical tips and mindset-shifting insights about measuring what matters. Read more about Stacey's speaking topics and find out how to book her for your event.
What people say about Stacey…
"Stacey Barr is one of my performance measurement heroes.I learned a great deal from her web site (she has an incredible newsletter) in the research for writing my book Transforming Performance Measurement. Stacey is one of the few people in the world who really 'gets' performance measurement. If you are looking for someone to guide you on the path to using performance measurement well, Stacey is one of the first people you should contact."

Dean Spitzer, author of "Transforming Performance Measurement"
"Stacey Barr is one of those rare individuals who combines exceptional professionalism with all the qualities that I look for in a friend. Since we first met two years ago, I've grown to appreciate Stacey as a trusted colleague, and manage to stay in touch with her, even though half the globe separates her office in Brisbane from mine in Berkeley. When those who attend my courses in dashboard design ask for help in learning to measure performance – something you must know how to do before you can design effective performance monitoring displays – I encourage them to consider Stacey. If you work with her, I'm confident that you'd not only achieve great outcomes but would also enjoy the journey along the way."

Stephen Few, author of "Information Dashboard Design", "Now You See It" and "Show Me the Numbers"
"Stacey Barr has developed a fantastic information source for performance metrics, including a great professional network. She has had great success at championing the awareness of measurement issues in business. Among her many initiatives is her regular interviews with experts. She seems to make every event 'the place to be' for anyone interested in measuring performance and positions herself as a key person to know in the field. I have had the privilege of being among the many experts Stacey has interviewed and she gets the story in a way that even makes me see my own work in a different light."

Douglas W. Hubbard, author of "How to Measure Anything"
"The BSC Institute just this morning informed me that they have awarded Douglas County the 2011 Award for Excellence and so much of that recognition goes to you Stacey for being my "measure mentor" for the past year plus from your self study to last November's PuMP Blueprint Workshop in San Francisco. I cannot tell you how many times I bring people back to your measure design model and see it work time and time again."

Jerry Stigall, Director, Organization Development, Strategy, & Policy, Douglas County Government
Connect with Stacey
Haven't found what you're looking for? Want more information? Fill out the form below and I'll get in touch with you as soon as possible.
*We respect your email privacy.
---

Suite 117 Level 14,
167 Eagle Street,
Brisbane Qld 4000,
Australia

Stacey Barr Pty Ltd
ACN: 129953635
Director: Stacey Barr
Free KPI Tips In Your Inbox
Sign up for our Measure Up email tips and immediately get free access to the "10 Secrets to KPI Success" online course!
We respect your email privacy.