Evidence Based Leadership Program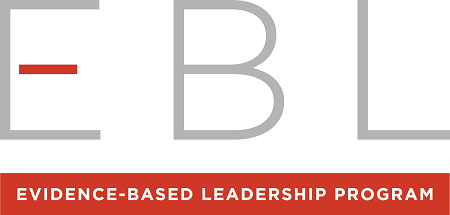 Create a high-performance culture, and measurable success.
Fulfil the mission, achieve the vision, and reach the strategic goals.
Is your strategy improving your organisation's performance?

Can you prove it?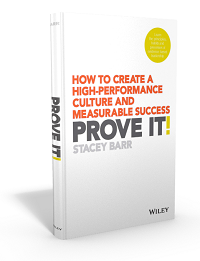 Leaders want to know how their strategy impacts their organisation's performance, and know it with certainty. They want to feel confident that their strategy – and their leadership – is truly elevating that performance.
They want to prove that the organisation's mission is being fulfilled and its vision is being realised. So, they will set a strategic direction, they'll communicate it, and champion its implementation.
But too often, this isn't enough to make any convincing improvement to the organisation's performance.
To be convincing, the impact has to be measurable.
Too often, strategy has no measurable impact.
Leading an organisation to high-performance is not about getting things done. Ticking boxes is not evidence of impact. We only get evidence of impact by measuring the intended results of our strategy.
But it's very common for Executives to struggle to measure and prove the impact of their strategy:
Strategy is hard to measure meaningfully, because it's so broad and intangible.
Strategic initiatives and improvement projects don't show direct contribution to strategy.
People are not engaged in aligning their results to the corporate strategy.
"Stacey, the workshop that you ran was revelational – truly. Simply put, the single most important question that I took away with me was a question you asked of me on the second morning: 'What do you define as success for the organisation?' Well I've got to say that question took me about two or three days to answer properly. As a result, it's strengthened the focus in our organisation about what matters most."
Todd MacDougall, CEO, Corcom
And even if Executives were to successfully measure the impact of their strategy, they often feel anxious about the transparency and accountability measures create. They fear that the board, or government, or the public will use the measures to judge their organisation's performance (inaccurately), and hold them to account for shortfalls (unfairly).
To make a measurable impact, Executives need to master evidence-based leadership.
High-performance organisations need evidence-based leadership.
It's easy to forget that performance isn't about strategic plans, culture surveys, managing talent, and KPIs. It's about our impact.
Performance is about reaching goals, fulfilling the mission, and realising the vision, sooner and with less effort.
High-performance means doing this exceptionally well, all the time.
Evidence-based leaders know what to focus on, what to monitor and what to leverage to move the organisation from guessing, to knowing, and then to performing.
It's not about how to lead. It's about what to lead.
Evidence-based leadership means practicing and inspiring the habits of high-performance.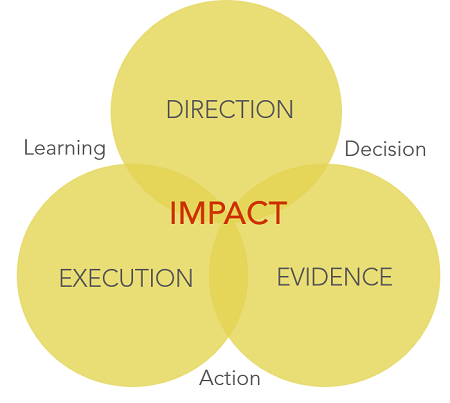 There are three leadership habits of high-performance that Executives practice and master:
Direction: setting a measurable strategy
Evidence: meaningfully measuring what matters
Execution: executing strategy through leverage
And there are another three organisational habits of high-performance that Executives embed and support:
Decision: everyone owning the strategy
Action: everyone getting the right things done
Learning: everyone turning failure into success
The Evidence-Based Leadership (EBL) Program is for your Executive Team.
We recommend that your entire Executive Team (your most senior leadership team) participates in this program. Active participation together is how you'll start new conversations and new habits that build a true performance culture.
You can easily and engagingly introduce Evidence-Based Leadership to your leadership team in two steps:
STEP 1: The ½ day Evidence-Based Leadership (EBL) Training
STEP 2: The 2 day Strategic KPI Immersion
STEP 1: Discover exactly how to create and lead a high-performance culture [½ day].
The ½ day Evidence-Based Leadership (EBL) Training gives you the practical framework for leading high-performance organisations, through a combination of discussion, case studies, and practical frameworks.
STEP 2: Make your strategy measurable, and meaningfully measured [2 days].
The 2 day Strategic KPI Immersion follows the ½ day EBL Training. We take the first step of evidence-based leadership to make your corporate strategy more measurable and easier to communicate, to design measures, and to plan the continued implementation of your evidence-based leadership habits.
Leaders routinely comment about the value that comes from such a small time investment:
"We've tried for years to accomplish what we just did in 2 days…"

"This is the conversation we should have had years ago…"

"Now there are 12 of us able to tell the story of our strategy, not just the CEO…"
If you're ready to create a high-performance organisation and measurable success…
Download the detailed brochure that includes pricing.
Then you are very welcome to book a complimentary chat with me to plan your Evidence-Based Leadership Program and boost your journey to a high-performance organisation. To book a chat, please email info@staceybarr.com.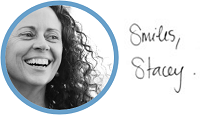 Stacey Barr
the Performance Measure Specialist
Connect with Stacey
Haven't found what you're looking for? Want more information? Fill out the form below and I'll get in touch with you as soon as possible.
*We respect your email privacy.
---

PO Box 422
Samford, Qld, 4520
Australia

Stacey Barr Pty Ltd
ACN: 129953635
Director: Stacey Barr
Free KPI Tips In Your Inbox
Sign up for our Measure Up email tips and immediately get free access to the "10 Secrets to KPI Success" online course!
We respect your email privacy.