PuMP Partner payment options for royalties and license renewal

Payment Options for Royalties and License Renewal
This is a fast, easy and predictable option for you to pay your latest license renewal or royalty is by using our secure online shopping cart system.
Please note: we're testing this option, so there might still be a few bugs. Please let us know how it works for you so we can tweak what's needed!
STEP 1: Register your Partner account in our shopping cart system.
You'll only need to do this once.
You will set up your username and password, then receive an email to confirm.
Once you have confirmed you can sign in.
Take the time to set up your contact, address and payment details. These will be saved to your account and you won't have to enter them each time you make a payment for license renewal or royalties.
STEP 2: Login whenever you need to make a payment.
When you login to our shopping cart system, you will see links for all the license renewal and royalty options.
When you click on the payment type link you want to pay, a window will open with the payment added to your "order". Note that, if you are paying PuMP royalties, you will need to update the quantity to the number of participants in your workshop.
When you have the quantities checked and correct, click the green "check out" button. You'll see your details have been filled in already. Add your payment method details. Note that, if you are paying PuMP or EBL royalties, let us know the dates and client in the "Comment" box near the bottom.
You'll receive an email receipt for your payment.
SIGN IN TO MAKE A PAYMENT HERE
Manual invoicing and payment processing?
We can still manually process your royalty or license payment, but it may take longer and be subject to higher bank and/or currency conversion fees.
If you have any questions, or need anything else, please contact our PuMP Partner Program Manager, Debbie Brown, at debbiebrown@staceybarr.com.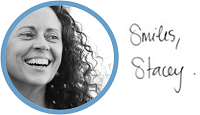 Connect with Stacey
Haven't found what you're looking for? Want more information? Fill out the form below and I'll get in touch with you as soon as possible.
*We respect your email privacy.
---

Suite 117 Level 14,
167 Eagle Street,
Brisbane Qld 4000,
Australia

Stacey Barr Pty Ltd
ACN: 129953635
Director: Stacey Barr
Free KPI Tips In Your Inbox
Sign up for our Measure Up email tips and immediately get free access to the "10 Secrets to KPI Success" online course!
We respect your email privacy.