PuMP Professional Program
The PuMP Certification Program is going to be rebranded (and refined a little too) in 2013 as The PuMP Professional Program.
More details will be posted soon about the advanced PuMP Professional Program, designed specifically for Strategy and Performance Professionals who are the leaders of performance measure development and implementation across their company or organisation.
It's an advanced course in the PuMP Blueprint, so naturally a pre-requisite is that you've completed either the PuMP Blueprint Workshop or the PuMP Blueprint Online Program.
If you want to express your interest, please email me and I'll let you know when the details are available.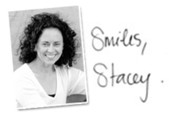 Stacey Barr
the Performance Measure Specialist
Connect with Stacey
Haven't found what you're looking for? Want more information? Fill out the form below and I'll get in touch with you as soon as possible.
*We respect your email privacy.
---

Suite 117 Level 14,
167 Eagle Street,
Brisbane Qld 4000,
Australia

Stacey Barr Pty Ltd
ACN: 129953635
Director: Stacey Barr
Free KPI Tips In Your Inbox
Sign up for our Measure Up email tips and immediately get free access to the "10 Secrets to KPI Success" online course!
We respect your email privacy.