How to get leadership support for KPIs and performance measures…
How to get leadership support for KPIs and performance measures go back to The Most Common KPI Questions…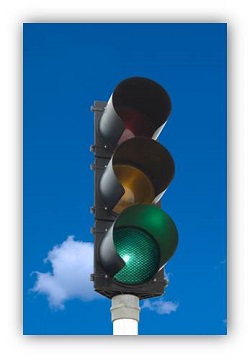 Getting managers and executives to value and support performance measurement – and give your KPI plans the green light – is really about getting their buy-in. And because they are usually savvy decision makers with very little time to give to anything not currently on their radar, your arguments for measurement have to be swift, strong and timely.
Try some of these ideas, to drop into the odd conversation or meeting you have with said managers or executives:
Managing Up: How to Engage Managers & Executives to Measure What Matters
In this free webcast, the spotlight is on the practical strategies you can take to manage upwards, and give your managers and executives every chance to understand and appreciate the value of measuring what matters – and give their support to it's full implementation. Listen or download now…
View From The Top: How to Talk About KPIs With C-level Executives
In this interview, Stacey asks Gary Cokins of SAS about his great experience in working with C-level executives on the issues of performance measurement and performance management.
How most executives feel about performance management: their concerns, fears, hesitancies in embracing it.
When performance management is working really well, how it benefits executives (i.e. what's in it for them?).
The DVF formula and how it helps performance measurement practitioners who want to influence their senior management team to appreciate the power of measuring and managing performance.
Where performance management is going now, in some of the world's leading organizations.
Performance Measurement Diagnostic Discussion
Following the performance measurement framework of PuMP, this diagnostic tool will facilitate a discussion about how performance measurement currently stands in your organisation, and will broaden people's awareness of what good performance measurement is really all about.
A bunch of tips from the blog
You can sift through the ever-growing collection of practical tips on the Measure Up blog on this very topic of getting executive support for performance measurement and improvement.
Try a performance measure pilot
Good decision makers like evidence of success before they commit to something. So why not do a performance measurement pilot project that demonstrates how much performance can improve when it's measured properly? This digital kit (which you can download as soon as you've purchased it) will step you through the process of designing and implementing just a few performance measures for one of your goals. A great way to pilot test a fresh and common sense approach to measuring. Read more about Getting Started With Performance Measures now.
What Do We Measure and Why?
Margaret Wheatley has many brilliant contributions to make to the world of business, and is known for her work on leadership and systems thinking. But she also has a perspective on performance measurement that I think is spot on – measurement should be about feedback, not reward and motivation. Read her article for tips on reframing how people should think about performance measurement.
Gather case studies of high performing organisations
It's not likely that an organisation (or human endeavour, for that matter) is super successful without measurement. Think of organisations like Google, Motorola, GE, Virgin and Apple. What are some examples of high performers in your industry or sector? Find their stories and conveniently cross your manager's or executive's path with them.
Want more?
If you'd like more information about designing meaningful measures, contact me.
In the meantime, take advantage of the many tips and case studies and resources I share in my free email newsletter, Measure Up. You can sign up now in the box to the right —>
Connect with Stacey
Haven't found what you're looking for? Want more information? Fill out the form below and I'll get in touch with you as soon as possible.
*We respect your email privacy.
---

PO Box 422
Samford, Qld, 4520
Australia

Stacey Barr Pty Ltd
ACN: 129953635
Director: Stacey Barr
Free KPI Tips In Your Inbox
Sign up for our Measure Up email tips and immediately get free access to the "10 Secrets to KPI Success" online course!
We respect your email privacy.