Get Started With KPIs
How to easily and quickly get started with KPIs using a rigourous approach to performance measurement.
Performance measurement is about finding the right KPIs or measures, and putting them to use to improve organisational or business performance. It can get complex if you take on too much, too soon. To get started with KPIs takes care, so you don't instil or perpetuate some very common bad KPI habits.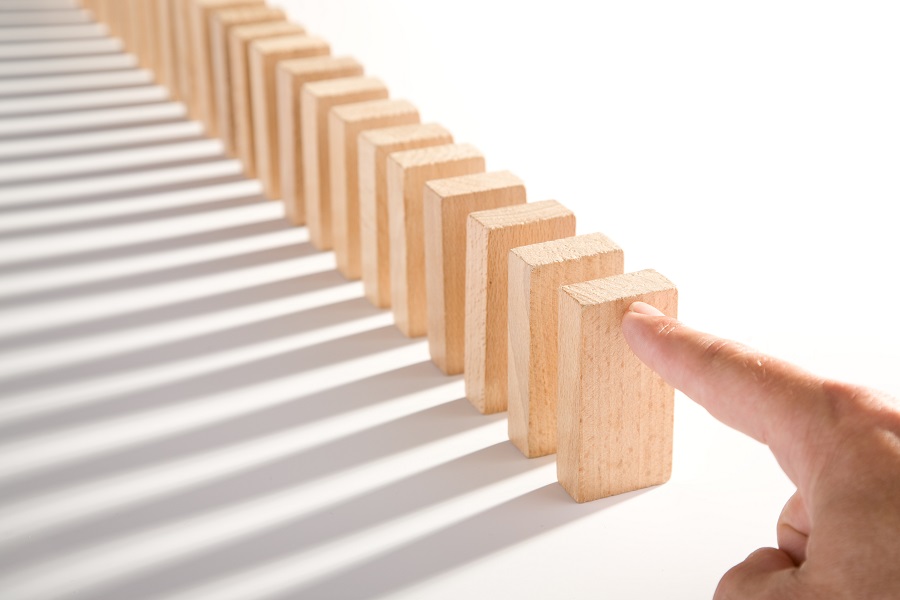 How you get started with KPIs determines how well it will continue.
Start small, with a focus on growing your skill and confidence, get some small wins quickly, and work gradually toward making performance measurement a natural part of doing business.
These resources will help you start small, get some quick wins, and build a foundation to measure what matters, as and when you need to (email this page to yourself or a friend):
Step 1: Appreciate that proper performance measurement requires a deliberate approach.
The most common approaches people take to develop KPIs are ad hoc. They lack rigour, practicality, and even proof that they work at all.
Without a deliberate approach to choosing, implementing and using KPIs and performance measures, we leave the success of measurement up to chance. No wonder so many people struggle with it.
Think about the approach you and your organisation plan to take to performance measurement, and check it has these 8 essential parts to a proper KPI methodology.
Step 2: Establish the relevance of performance measurement as a foundation for building buy-in.
I used to think that performance measurement was about the techniques of selecting, collecting, analysing, presenting, and interpreting data to inform decision making. It's true that technique is an important part of the process, but I learned a long time ago, and often the hard way, that performance measurement is mostly about the people.
Getting started with KPIs requires that you first think about how to get buy-in from the people likely to be involved. If you do this, their engagement and ownership will keep growing, and will fuel your performance measurement success.
The first way to kick off the buy-in is to start by making measurement relevant. You want people to understand why performance measurement matters so much. So be practiced and prepared to explain what KPIs and performance measures really are (and are not), and why we need them.
The second way to kick off the buy-in is to help people reframe their likely struggles with performance measurement. We all share the same struggles with KPIs, and so there are some basic solutions that will work for all of us. In getting started with KPIs, you want to be aware of those struggles. Some of the most common KPI struggles are very likely the same ones your colleagues will have faced (most common KPI strugglesthis video discusses those KPI struggles). The PuMP Mind Map activity is what my team, my clients and I use to initially get people warmed up to taking on a deliberate approach to KPIs (like PuMP). It works this way:
Giving people space to air their struggles and problems with KPIs
Explaining those struggles as the result of some extremely common bad KPI habits
Reframing the bad KPI habits as the reason why a new approach to performance measurement is needed
Step 3: Start small for a quick win to prove the value of performance measurement.
It takes time to master performance measurement and embed it into organisational culture and operations. If we throw ourselves into developing corporate-wide performance measurement or KPI systems too quickly, they will fail. Don't worry yet about getting the best return from analytics and dashboard applications.
Before that's even possible, we have to know how to meaningfully measure what matters. And for novices, this means starting small and learning quickly so you build toward a corporate-wide system that will be meaningful and sustainable.
Starting small means:
Choosing a single goal to develop a measure for
Inviting volunteers to work with you to implement the performance measurement approach
Following a performance measurement approach from start to finish, to see a real improvement in performance of the goal you created the measure for
Step 4: Be prepared for what can go wrong and nip problems in the bud.
Ah, performance measurement. It's one of the pillars of organisational success and one of the perils of organisational management. We all know how challenging it can be to get right.
From my experience (over decades!) there are some common KPI mistakes people don't even know they're making. Some of those mistakes are bad enough that if you know they'll happen then you should quit before you start. When you're getting started with KPIs, make sure you don't make these same mistakes:
Step 5: Get started with a simple but rigourous approach to measuring performance.
PuMP is the performance measurement approach that I recommend you ultimately adopt. That's because it's practical, it's thorough, it's logical, it's engaging, and it works.
But rather than dive into the full PuMP methodology right away, test its concepts by following these 12 essentials steps for a quick KPI success.
Bonus: Keep learning the latest about getting started with KPIs on the Measure Up blog.
There are plenty of simple and practical tips for getting started with KPIs on the Measure Up blog, so keep exploring!
Connect with Stacey
Haven't found what you're looking for? Want more information? Fill out the form below and I'll get in touch with you as soon as possible.
*We respect your email privacy.
---

Suite 117 Level 14,
167 Eagle Street,
Brisbane Qld 4000,
Australia

Stacey Barr Pty Ltd
ACN: 129953635
Director: Stacey Barr
Free KPI Tips In Your Inbox
Sign up for our Measure Up email tips and immediately get free access to the "10 Secrets to KPI Success" online course!
We respect your email privacy.