How to get buy-in from people (staff) for performance measurement and KPIs…
back to The Most Common KPI Questions…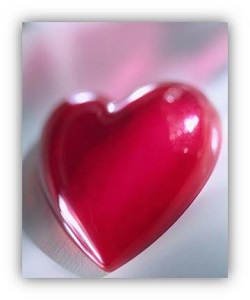 You won't get very far (in fact, you'll probably go backwards) in trying to establish good performance measurement plan in a culture that just won't buy in to it. You'll be battling against people who are:
fearful about what the performance measures will mean for their finances, self-worth and status
cynical and tired of performance measurement failures in the past
busy doing their everyday job (they'll call it their "real work")
If this sounds like your battle, then the following resources may be of some assistance:
Buy-in is that state when people are committed to something, when they are convinced of its worth for them and no longer have objections or fears that get in their way of adopting it. It's when they feel a sense of ownership about it. Most of us want our people to feel this way about performance measurement, but we don't realise that we might actually be getting in the way of buy-in naturally occuring! Read this article for tips on how to engage staff in performance measurement.
Should you measure individual people's performance?
Performance Appraisal, Individual Performance Review, Personal Performance Development Plan. There are numerous names for this artifact of the post-1990's organisation, but they are names for basically the same concept: the measurement, review, evaluation and management of the performance of an employee. And it is one of the most contentious management processes of them all! Read some thoughts about two schools of thought about measuring people.
The ingredients of accountability
Think about the relationship of motivation to accountability, a word that is bandied around a lot in workplaces today, without much practical discussion about exactly what it means nor exactly how to get it. In essence, it's the pointy end of responsibility – that when you are responsible for getting something done, you will need to show account (show a count?) of having gotten it done, or bear the consequences of not. So what are the ingredients of accountability?
What Do We Measure and Why?
Margaret Wheatley has many brilliant contributions to make to the world of business, and is known for her work on leadership and systems thinking. But she also has a perspective on performance measurement that I think is spot on – measurement should be about feedback, not reward and motivation. Read her article for tips on reframing how people should think about performance measurement.
Abolishing Performance Appraisals: Why They Backfire And What to do Instead
Performance appraisals usually work poorly and that's one of the main reasons why people don't buy-in to performance measurement. The late Tom Coens, and Mary Jenkins, describe a series of assumptions that most performance appraisal systems are based on, and they offer up some more useful (and more reality-based) assumptions that provide the foundations for a more effective alternative (not an improvement – a completely different concept altogether). Read my amazon.com review and consider buying this book.
Want more?
If you'd like more information about building buy-in to performance measurement in your organisation, contact me.
And make sure you take advantage of the many tips and case studies and resources I share in my free email newsletter, Measure Up. You can sign up now in the box to the right —>
Connect with Stacey
Haven't found what you're looking for? Want more information? Fill out the form below and I'll get in touch with you as soon as possible.
*We respect your email privacy.
---

PO Box 422
Samford, Qld, 4520
Australia

Stacey Barr Pty Ltd
ACN: 129953635
Director: Stacey Barr
Free KPI Tips In Your Inbox
Sign up for our Measure Up email tips and immediately get free access to the "10 Secrets to KPI Success" online course!
We respect your email privacy.