Are Colleagues Resisting Your Measurement Approaches?
by Stacey Barr
If we try to introduce our colleagues to a better approach to measurement, but without the right preparation, it will backfire.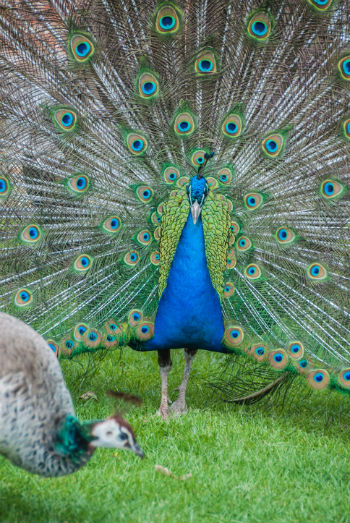 Recent conversations with PuMP users at our PuMP Community Day made it clear that a big reason we fail when we introduce a new measurement methodology is that we start with 'how'.
We dump our colleagues straight into one of the methodology's techniques. For PuMP, this is often the Measurability Tests (to make our goals easier to measure) or Measure Design (to create the measures for the goals).
Starting with 'how' is a mistake.
It's a mistake because we are starting with a different mindset to our colleagues. We are ready to try new techniques, because we understand how they'll help. But our colleagues will sabotage the process, because their old mindsets about measurement will keep getting in the way.
We've already taken the journey that's made us ready to start the new methodology:
Ignorance: feeling the struggle of measurement, and blindly accepting it
Awareness: seeing those struggles, and realising they are common for everyone
Understanding: realising there are causes for those struggles, and that these causes can be fixed
Hope: seeing how the right methodology solves those struggles, and it can be easier and faster
Readiness: feeling open to trying out a new methodology, and ready to start
Our colleagues are still at step 1 of this journey. To them, measurement equals boring, hard, bureaucratic, dysfunctional, and time-wasting. They are most definitely not ready to start a new methodology.
No-one will trust a new methodology until they first believe that measurement can be better. They have to take this readiness journey first.
Before we give our colleagues a new 'how', we need to give them a big enough 'why'.
Pacing people into measurement before leading them into a measurement methodology, even one as practical as PuMP, is not negotiable. Before we lead people through a new approach to performance measurement, we should start with at least one of these pacing experiences:
have a conversation that starts from where they are, not where you want them to be
tell stories about how others have transformed the way they use measurement to improve results that matter
the PuMP Mind Map Exercise (my favourite way to take people through the readiness journey described above)
Before giving colleagues a new 'how to measure', give them a big enough 'why measure?'
[tweet this]
DISCUSSION:
What defining characteristics, in your opinion, discern high-leverage strategic change initiatives from the ordinary?
Connect with Stacey
Haven't found what you're looking for? Want more information? Fill out the form below and I'll get in touch with you as soon as possible.
*We respect your email privacy.
---

Suite 117 Level 14,
167 Eagle Street,
Brisbane Qld 4000,
Australia

Stacey Barr Pty Ltd
ACN: 129953635
Director: Stacey Barr