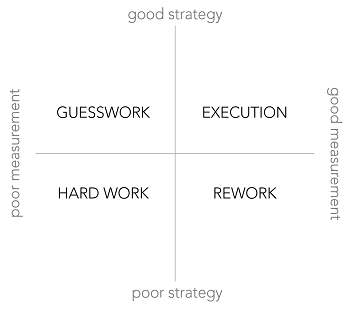 Strategy execution more often than not feels like work, rather than true execution. Sometimes it feels like rework, when we keep redesigning it. Other times it feels like guesswork, implementing without really knowing if it's working. And then there are times when it's just plain hard work to get anything to happen. What we want is smooth execution to take the place of the work.
---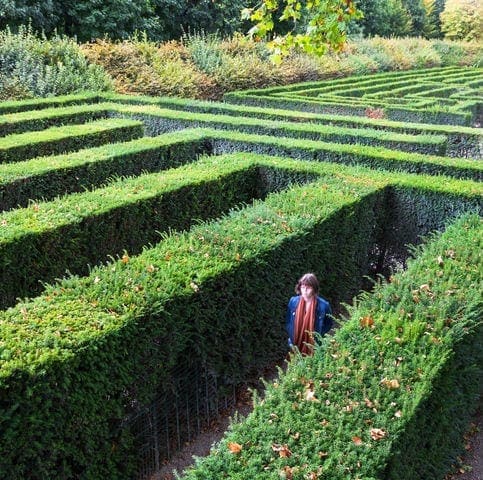 Sometimes hard-to-measure strategic goals can be fixed in the measurement process (like how Step 2 of PuMP fixes the weasel word problem). But strategy can be hard to measure due to poor logic and poor structure, and this can't be fixed in the measurement process. We have to go back and rework the planning process to make the strategy sensible.
---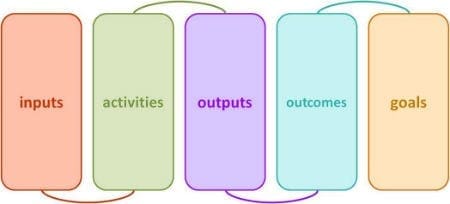 Some governments and other organisations not driven by profit use versions of program logic or outcomes models. But just because they use a logic or outcome model, doesn't mean they automatically get great KPIs.
---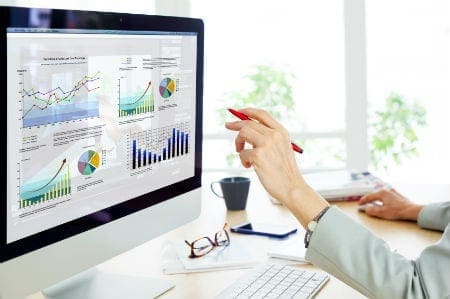 Too often we assume that performance measurement depends on technical systems, like a business intelligence system or dashboard application. But for performance measurement to become entrenched in how our organisations work, it's the non-technical systems that matter most.
---