3 Tests of the Measurability of Your Goals
by Stacey Barr |
Most strategy just isn't measurable. That means your goals or objectives probably need a little work before you should bother asking that question "how do you measure that?"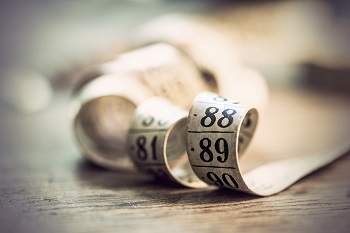 In PuMP we use a technique called the Measurability Tests, and there are five of them that will test and tweak your goal until it becomes measurable. Here are three of those Measurability Tests. Use these three tests on your current goals, to assess how easily you will find meaningful performance measures for them.
Test 1: Is it too action-oriented?
Your goal won't be very measurable if it's written as an action, like these:
Provide advice, counselling and support to new and existing businesses (Nottawasaga Futures)
To provide immediate emotional support to individuals at times of crisis (Lifeline WA)
When you attempt to measure a goal that is articulated as an action, you end up measuring how much action is happening. Useful performance measures tell you how much things have improved, as a result of your action. We all know that action doesn't guarantee better results.
Instead of writing your goals as actions, write the results that you are trying to achieve. Of course you still need to know what action you'll take to achieve that result, but performance is about the result, not the activity. The above examples might then become results like these:
Local businesses earn consistent profits sooner through our services.
Our clients feel confident that they can do what's needed to get through their crisis.
Measuring action is project management, but measuring results is performance management.
Test 2: Is it vague and weasely?
Your goal won't be very measurable if it's written in non-specific language, like these:
To lead and shape effective strategic alliances with business development organisations to deliver high impact outcomes for SA enterprises and industry (Innovate SA)
Foster opportunities for social interaction in our community to enable greater participation in community life (Baw Baw Shire Council)
You'll struggle to find meaningful measures for weasely goals like these, because 'weasel words' like efficient, effective, sustainable and quality are not specific enough. You must be able to describe the change you'd observe if your goal was achieved. For the above examples, de-weaseling might translate these goals into clear and specific results like these:
Enterprises get the strategic support they need to increase their international market share.
More residents regularly join in local community group activities.
If you can't observe it in some way, you can't measure it.
Test 3: Is it multi-focused?
Your goal won't be measurable if it's written as several goals smooshed together to look like one goal, like these:
Employees are committed, trusted, valued, safe and accountable (Sydney Catchment Authority)
Achieve sufficient profit to finance our company growth, create value for our shareholders and provide the resources we need to achieve our other corporate objectives (HP)
You'll not find one meaningful measure for multi-focused goals that really are about several different performance results. You need to unbundle your goal into distinctly separate performance results. For the above examples, this might look like:
Employees are committed to providing an excellent customer experience. Employees feel trusted to make the right decisions. Employees feel their contributions are valued by their managers. Employees go home safely at the end of each work day. Employees take the lead in using measures to reach their goals.
Net profit continuously grows. Shareholders receive a higher return on investment. Cash flow meets the resource needs to meet corporate objectives.
Measures are evidence of specific results, and so each unique result needs its own measure.
TAKE ACTION:
Look at your current strategic goals, or departmental goals, or team goals. Now apply these three tests to see how measurable those goals truly are. Try and improve the way those goals are articulated, to be clear, single-focused results. Then consider if the existing measures really are meaningful, and what ideas you have for better measures.
Connect with Stacey
Haven't found what you're looking for? Want more information? Fill out the form below and I'll get in touch with you as soon as possible.
*We respect your email privacy.
---

Suite 117 Level 14,
167 Eagle Street,
Brisbane Qld 4000,
Australia

Stacey Barr Pty Ltd
ACN: 129953635
Director: Stacey Barr