Creating Authentic Urgency for Better KPIs
by Stacey Barr |
Complacency is a big reason why useless KPIs stay. A sense of urgency is what's needed to spark the change to better KPIs. But it must be authentic, and speak to the head and the heart.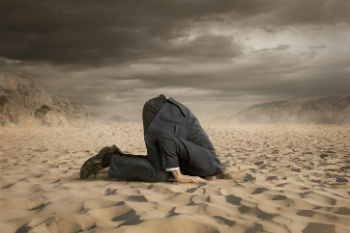 It's not true that we want better KPIs just to improve the bottom line. But it can be quite hard to get managers and leaders to take better KPIs seriously, and adopt a KPI approach that truly works. So, linking to financial performance might just be the angle you need to take to put your KPI case forward.
Putting a number to the hidden costs of poor KPIs, and the lost opportunities of better KPIs, can create what John Kotter would call creating a sense of urgency.
But, we can't be all head and no heart. It can't be just about the cost of our current poor KPIs. It's about how we feel about those poor KPIs too.
A manager of freight business, Marty, asked me to help him sort through his KPI mess. He told me he had too many KPIs and no information. We did a stocktake of what he actually had.
There were over 300 KPIs, many of which were different versions of the same measures. There were over 50 performance reports produced. And we estimated – very conservatively, mind you – that this was costing Marty over 1200 hours of effort every month. If the average hourly wage for a business analyst was $70, this is just over $1,000,000 a year.
More than $1,000,000 a year for information that's neither useful nor usable is appalling.
Marty joked with me that he'd print a hard copy of every one of those 50 reports, and push them into the next management meeting, piled up in a wheelbarrow.
I wish he had done that. It would been just the perfect way to bring the problem to life in both the heads and hearts of his management team. And much easier to create the sense of urgency that could spark a much needed change. As Kotter says:
"Mindless emotion is not the point. Generally, the challenge is to fold a rational case directed toward the mind into an experience that is very much aimed at the heart."
Have you ever estimated the cost you're paying for your current KPIs?
If you are committed to the idea of better performance measurement, and you know that what your organisation is doing now is wasteful and useless, there is something you can do.
Take a sample of areas of your organisation. Maybe a sample of reporting analysts, or a sample of business units. And talk to them to get some rough but realistic numbers to estimate costs like these:
The cost of collecting data that's not needed.
The cost of reporting information that's not used.
The cost of making the wrong decisions with bad KPIs.
The cost of the time spent debating and reworking KPIs.
The cost of the missed opportunity to improve performance.
And why not try Marty's wheelbarrow idea? March right in there with physical evidence of the problem and let people react to it. Let them feel it; the awkwardness, the shock, the realisation. The undeniable need for change.
Forget about writing a detailed business case for a better KPI approach. Forget about educating people on what a good approach is. Forget about trying to retrofit tiny little ideas from a good approach to make micro improvements in your existing one. Forget about coercing, cajoling and compelling. These are a waste of time.
If you want to create an authentic sense of urgency, you need to be fact-based and visceral. And probably a bit daring and provocative. You need to be a bit of a story-teller. You need to feel the urgency, yourself. But not be beaten down by it: you must see a vision of life on the other side of it. And see it clearly enough that you can show it to others.
An authentic sense of urgency can unseat complacency toward KPIs, but it must be both fact-based and visceral.
[tweet this]
DISCUSSION:
Where is there complacency in your organisation or company, staying in the way of a better approach to KPIs?
Connect with Stacey
Haven't found what you're looking for? Want more information? Fill out the form below and I'll get in touch with you as soon as possible.
*We respect your email privacy.
---

Suite 117 Level 14,
167 Eagle Street,
Brisbane Qld 4000,
Australia

Stacey Barr Pty Ltd
ACN: 129953635
Director: Stacey Barr