Where to find example KPIs and measures…
back to The Most Common KPI Questions…
Warning, Warning, Warning!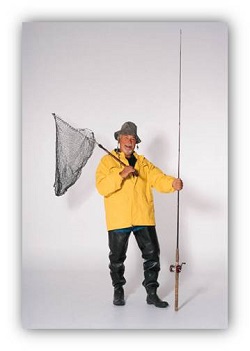 If you think you're going to find meaningful performance measures by trawling around on the internet, think again!
Sure, you can get some good ideas, but there are some risks you have to acknowledge first:
rarely are sample measures described in enough detail for you to understand exactly how to compute them
you simply must be clear about your results before you look for potential measures – otherwise you just end up measuring what's easy (and rarely is that what's useful)
adopting other people's measures is the same as adopting their strategy (and it may not be right for your organisation)
adopting some measures and telling staff that's what's going to be used will not get you any buy-in
Now, I'll step off my soapbox, assuming that you've heeded the warning, and give you a few resources for finding potential measures for your organisation:
The risks of using off-the-shelf measures
Do you go looking for measures that your organisation or team can adopt? Do you trawl through the annual reports of organisations in your industry? Do you survey your colleagues at industry conferences, do you search for KPIs in your industry on the internet? Do you ask the so-called experts what measures you should be using? Are these your only strategies for finding the most meaningful measures for your goals? Yes? Oops! You're embarking on an insidious search!
KPI Library is a good source of triggers or ideas for measures in all kinds of categories. But as with all off-the-shelf measures and KPIs, there is not enough detail to rely solely on this as a source of measures for your business or organisation without first having a very clear and focused understanding of what the performance results are that you want to measure.
3 basic performance measures
If you are at a loss for what to start measuring, then here's what I reckon are the absolute most important things to begin with, to establish a focus on what matters and a habit of measuring to improve performance in what matters:
Customer Satisfaction: The average customer satisfaction rating provided by active customers on a scale of 1 to 10, taken from a monthly or quarterly pulse survey
Rework: The total number of hours spent per week fixing or redoing things (rather than getting it right the first time)
Cycle Time: The average time (in hours or days or whatever is appropriate) to complete or deliver the specific outputs of your work process (weekly or monthly)
A simple way to measure customer satisfaction
Most people in business know they need feedback from customers in order to make service delivery and product design more in line with customer needs and expectations. But too often, the process of measuring customer satisfaction and perception is more complex and convoluted than it needs to be. Here is a simple approach that gives you punchy customer feedback, without overloading the customer with a thousand and one questions.
There's no such thing as the performance measure stork!
In my early years as a performance measurement practitioner, before Kaplan and Norton's Balanced Scorecard was published and only just as organisations were waking up to the realisation they needed more performance information than the profit and loss statement, the most common way to choose performance measures was to hire the big consultancies to research and write a "this is what you need to measure" report. Even after sifting through the hundreds of performance measure ideas to select the most critical to the business, very few of these measures ever made it into performance reports (let alone performance discussions).
Want more?
If you'd like more information about designing meaningful measures, contact me.
In the meantime, take advantage of the many tips and case studies and resources I share in my free email newsletter,Measure Up. You can sign up now in the box to the right —>
Connect with Stacey
Haven't found what you're looking for? Want more information? Fill out the form below and I'll get in touch with you as soon as possible.
*We respect your email privacy.
---

PO Box 422
Samford, Qld, 4520
Australia

Stacey Barr Pty Ltd
ACN: 129953635
Director: Stacey Barr
Free KPI Tips In Your Inbox
Sign up for our Measure Up email tips and immediately get free access to the "10 Secrets to KPI Success" online course!
We respect your email privacy.