The 6 Prerequisites for Great KPIs – Registration
FREE WEBINAR REPLAY:
"The 6 Prerequisites for Great KPIs"
If you start your search for KPIs too soon, you'll end up struggling. The 6 prerequisites for great KPIs can help!
Do you have too many useless KPIs… or no meaningul KPIs at all?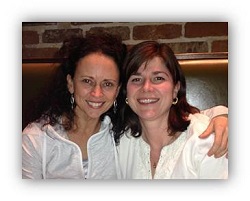 My friend Louise Watson is a strategy specialist (her company is Adura Strategy). When we got to talking about strategy recently, we realised we shared a very similar idea:
Louise: "dust-free strategy"
Stacey: "dust-repellent strategy"
What do we mean? We mean a strategy that people are compelled to use routinely and deliberately, one that doesn't gather dust on the shelf after the bureaucratic planning hoops have been jumped through.
Every dust-free and dust-repellent strategy has a few essential features. And some of these features, I've learned, are prerequisites for great KPIs. Want to know what these prerequisites are?
What are the 6 prerequisites for great KPIs?
Join Louise and I on this free webinar replay where we'll share with you the 6 things you really must do before you invest any energy whatsoever into your KPI development.
In this webinar you'll discover:
The subtle clues of the looming trouble you're about to have in finding the right KPIs.
What the 6 things are you must do first if you want meaningful performance measures or KPIs.
How to get these 6 things done so your strategy is executable, and so your KPIs are meaningful.
We also launched the first-ever Vancouver PuMP Performance Measure Blueprint Workshop on this webinar, which is open for registration here!
Register for instant access to the replay:
Register here and you will immediately be transferred to the webpage where the replay is ready and waiting for you. You will also receive an email that contains the details for accessing the replay at your convenience: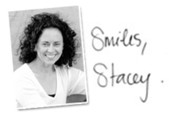 Connect with Stacey
Haven't found what you're looking for? Want more information? Fill out the form below and I'll get in touch with you as soon as possible.
*We respect your email privacy.
---

PO Box 422
Samford, Qld, 4520
Australia

Stacey Barr Pty Ltd
ACN: 129953635
Director: Stacey Barr
Free KPI Tips In Your Inbox
Sign up for our Measure Up email tips and immediately get free access to the "10 Secrets to KPI Success" online course!
We respect your email privacy.