PuMP Information Webcast Details

PuMP Information Webcast
Learn more about PuMP, and whether it's the right KPI approach for you.
Next Live Event: Wednesday 12th June 2019, 11:00am, Brisbane time
About this webcast:
It's common to struggle with measuring performance and KPIs.
In fact, over 85% of organisations don't have meaningful measures. It comes down to the approach they take. And almost all those approaches are not true performance measurement methodologies. But PuMP is.
This webcast is your opportunity to contrast PuMP with other approaches to performance measurement. And find out the right approach for you and your organisation.
In this webcast you'll discover:
PuMP founder Stacey Barr, and PuMP Partner Mark Hocknell, will host this PuMP Information Webcast. It will be interactive, educational, and practical. Join us and find out:
What the most common approaches to performance measurement are
Which performance measure approaches do and don't work
How to know if your current approach is the best one for you
The webcast will also offer you options for how you can learn the PuMP Blueprint in 2019, and finally end your KPI struggles.
After all, proper performance measurement can transform your culture, align everyone to strategy, and help everyone reach more goals, sooner and with less effort. Isn't that worth doing well?
Help us tailor this webcast to you…
If you haven't already, please let us know your current approach to KPIs and performance measurement, and how well it's working for you.
Answer our 6 multi-choice questions that take only 2 minutes: https://www.surveymonkey.com/r/mykpiapproach
Meet your presenter: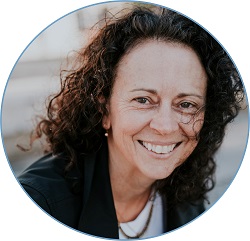 Stacey Barr is a specialist in evidence-based leadership and organisational performance measurement.
Stacey is the founder of PuMP, and author of two books, Practical Performance Measurement and Prove It!.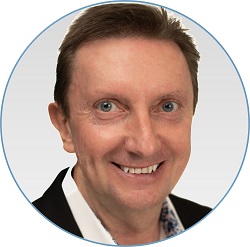 Mark Hocknell is a specialist in organisational performance measurement and customer-centric business.
Mark is our lead global PuMP Partner, and facilitates all our PuMP Blueprint Workshops in Australia and Asia Pacific.
IMPORTANT! Get your personal link to join us for the live webcast:
If you haven't already, get your unique GoToWebinar link to join the webcast here:  https://attendee.gotowebinar.com/register/7062711140349905419

Access the replay:
A link to the replay will be emailed to you within 2 business days of the webcast concluding and be available for viewing until 5:00pm Friday 12th July 2019, Brisbane time.
If you have any questions, please email us at info@staceybarr.com.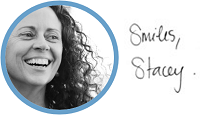 Connect with Stacey
Haven't found what you're looking for? Want more information? Fill out the form below and I'll get in touch with you as soon as possible.

Level 54, 111 Eagle Street
Brisbane, Qld, 4000
Australia

Stacey Barr Pty Ltd
ACN: 129953635
Director: Stacey Barr
Free KPI Tips In Your Inbox
Sign up for our Measure Up email tips and immediately get free access to the "10 Secrets to KPI Success" online course!
We respect your email privacy.