PuMP Primer Series

November 15-18, 2016
Every week I am asked questions by new subscribers to the Measure Up newsletter and blog. I've analysed thousands of them over the years.
And this analysis has revealed some very interesting patterns and insights that will help you answer YOUR questions about measuring performance!
What are the 5 most-asked questions about performance measurement?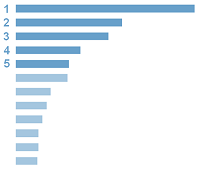 What do YOU think the 5 most-asked questions are?
What are YOUR biggest questions about performance measurement?
The two sets of questions will likely overlap, because those 5 top questions that people ask me most often OVERWHELMINGLY dominate the thousands of questions that new subscribers ask me each year.
And curiously, one of those 5 questions is a KEYSTONE question. It's the single question that, when answered well, actually pulls all the other questions together and answers them systematically.
Can you guess the KEYSTONE question?
Answer the KEYSTONE question – and ALL your performance measurement questions – with me, for free!
This analysis of Measure Up readers' questions inspired this FREE training program for you.
It's designed specially to give you practical tips to answer those 5 most-asked performance measurement questions, and make performance measurement more meaningful and engaging, by leveraging the KEYSTONE question.
This training program is an introduction to the PuMP methodology, which my clients and I have been using all around the world for 15 years now.
And you're invited to participate in this training program, as my guest. No charge.
It's called The PuMP Primer Webinar Series.
There are four practical and engaging lessons in the program:
Lesson 1: The Top 5 KPI Questions Strategy & Performance Professionals Ask Most – And The Critical One to Answer First.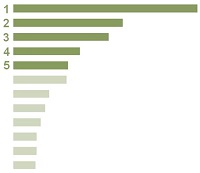 WHEN: 9:00-10:00am, Tuesday 15th November, 2016, AEST
The very first thing you need to check before you can ever have any hope at all of improving your performance measures.
A simple framework for performance measurement that will help you diagnose and discover the answers to YOUR performance measurement questions.
How to shift the mind-set that is holding you and your colleagues back from better performance measures.
Lesson 2: The 3 Hottest Tips to Find Meaningful and Measurable KPIs for Your Strategy (or Any Result That Matters)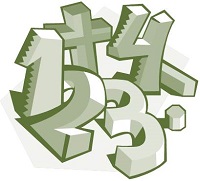 WHEN: 9:00-10:00am, Wednesday 16th November, 2016, AEST
How to help people understand what performance measurement is REALLY about, and to feel more excited and curious about it.
The step that almost everyone unknowingly leaves out that guarantees it will be IMPOSSIBLE to find truly meaningful performance measures.
The recipe for writing a quantitative performance measure.
Lesson 3: The 5 Essential Design Inputs For Actionable Performance Reports that WOW Decision-Makers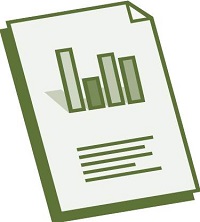 WHEN: 9:00-10:00am, Thursday 17th November, 2016, AEST
The fastest and easiest way to build excitement and buy-in for your performance measures.
The simplest little discipline that dramatically reduces waste and rework in your performance reporting.
The 3 (and only 3) questions your performance report should answer to trigger improvement rather than excuses and blame.
Lesson 4: The 2 Most Powerful Habits to Master To Boost the Size, Speed & Stickiness of Performance Improvement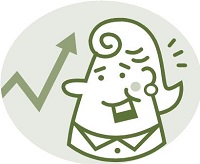 WHEN: 9:00-10:00am, Friday 18th November, 2016, AEST
How to question a performance measure and learn what it's really, honestly, saying about performance.
The 180-degree reframe that's needed in deciding exactly how to fix performance problems.
How to bring all the PuMP Primer tips together into your action plan for meaningful and motivating performance measurement.
The fee is only your time…
This training is complimentary – there is no registration fee at all.
It's my way of giving you a safe and meaty introduction to PuMP: the only methodology I know that can answer all of your biggest performance measurement questions. You'll get a little but very useful taste of the full PuMP Blueprint methodology that we teach in our public and in-house workshops, and online self-paced training program.
Invite your colleagues and start building their buy-in…
Please feel welcomed to forward this invitation to your colleagues, especially those you know are struggling with measures and KPIs too.
This training will help them see performance measurement in a fresh and stimulating way. Their reinvigorated enthusiasm will make it easier for YOU as you lead the way to much more meaningful performance measurement and improvement.
Replays and transcripts
Just in case you miss one of the live webinars, we will be making the replays and summary transcripts available only until Friday 25th November, 2016 **extended to 4:00pm AEST, Friday 23rd December 2016..
How to register: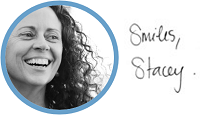 Stacey Barr, the Performance Measure Specialist
Connect with Stacey
Haven't found what you're looking for? Want more information? Fill out the form below and I'll get in touch with you as soon as possible.

Level 54, 111 Eagle Street
Brisbane, Qld, 4000
Australia

Stacey Barr Pty Ltd
ACN: 129953635
Director: Stacey Barr
Free KPI Tips In Your Inbox
Sign up for our Measure Up email tips and immediately get free access to the "10 Secrets to KPI Success" online course!
We respect your email privacy.