How to Find Meaningful Measures for Hard to Measure Teams

The 5 Practical Steps For How to
Find Meaningful Measures For Hard-to-Measure Teams.
LEARN ONLINE, ON DEMAND, IN THIS SELF-PACED TRAINING.
The clues that your team is struggling to meaningfully measure their work are obvious…
Hard-to-measure teams do things like this:
constantly debate the usefulness of their measures
ignore their measures
toss around cynical comments about measurement in general
are accused of not aligning to or implementing the company strategy
insist their work isn't measurable (too unpredictable, too complex)
have no measures at all
But, it doesn't have to be this way. Don't give up! If your team does something worthwhile, then it makes a difference somehow. And that means it must be measurable. There really is a practical series of steps to meaningfully measure any result that matters. And you will see how in the following introductory webinar recording.
This webinar replay is a 75-minute introduction to the kinds of teams that are hard to measure, and an overview of the 4 causes and 5 fixes you will learn how to implement in the Hard-to-Measure Teams training program:
Just because they don't have meaningful measures, doesn't mean they can't or shouldn't.
I've seen this dozens of times over my entire performance measurement career (since the early 1990s): teams that were very uncomfortable with the idea of measuring their performance.
It's probably very true that every single business or organisation has at least one team that is hard to measure!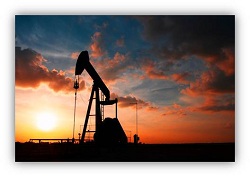 Mike and his team are geological engineers whose job is to find profitable new mining sites for their company. And they believed that their work was immeasurable because it was so unpredictable.
Sharon and her team create customised project plans for their clients, for projects that are just too challenging for their clients to do on their own. They hated their "on-time" performance measures because those measures didn't account for the vast spectrum of complexity of the project plans they created.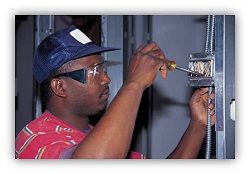 Craig and his team of electrical engineers traditionally measured how much work they did. They resisted for so long the idea of measuring how well they did that work, because they didn't feel in control of the final results and feared what would happen if they were held accountable for them.
But Mike, Sharon and Craig did find meaningful, engaging and useful measures for their challenging teams.
The key to finding meaningful measures for hard-to-measure teams is to refocus them on their real purpose, but in a very practical way.
There is a step-by-step process to measure the performance of hard-to-measure teams, in a way that empowers them.
There are 5 very deliberate, very practical and very simple steps that can help any team to meaningfully measure their work. And that's what we'll cover in this 3-part webinar course. As a result of learning and applying these 5 steps, you will:
Get your team customer-focused and let that understanding of their raison d'etre be their guiding light toward meaningful performance measurement. You'll learn how to create "Customer Personas" that make it easier to identify the team's most important outputs.
Narrow down the team's most important outcomes using a simple tool called the "Customer Priority Quadrants" which uncovers the most important outcomes that customers (and other stakeholders) need from them.
Uncover the team's highest points of leverage using "Process Mapping", to continually improve and perform well in delivering their priority outputs and outcomes.
Clearly map the team's most measure-worthy results using a "Results Map" that logically links the work the team does to their outputs and outcomes (telling the complete story of their value to their stakeholders).
Engage the team in designing their own measures using the "Measure Design" template, to heighten their ownership and ensure the strength and feasibility of their measures.

"Thank you very much for the interesting webinar yesterday. There were many descriptions of the hard to measure teams that I had to nod emphatically as I recognized the various teams within my organization that I'm working with. The 5 steps to developing meaningful measures are also very good and sound advice… This really was helpful to me in really making it all a 'process' and something that can be easily reapplied from one area to another. Thanks!"
— Julie Mason, Director of Client Relationship Management, New Brunswick Internal Services Agency, Canada.
Get all the resources you need to help your hard-to-measure teams right away…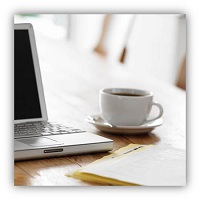 Here's what you get as part of your participation in the "How To Find Meaningful Measures For Hard-To-Measure Teams" course:
5 how-to video classes, teaching you the steps and techniques to find meaningful measures for hard-to-measure teams
a Q&A session, answering typical questions to make your implementation easier and smoother
tips for how to advance your team beyond hard-to-measure, toward performance excellence
real-life examples to model for you how a variety of hard-to-measure teams can indeed find very meaningful measures
templates to support the various techniques we cover, including the "Customer Persona" template, "Customer Priority Quadrants" template, "Process Map" template, "Results Map" template and "Measure Design" template
written transcripts of all the lessons to have as a handy guide during your implementation, available for download after the course
"I thoroughly enjoyed the webinar on Wednesday, and got a lot of food for thought. Some good stuff emerged too from the questions etc raised by the participants. So thank you for hosting it."
— Jonathan Routledge, Ministry of Māori Development, New Zealand.

"It was a pleasure attending your webinar. I'm new to this whole KPI scene. You've shown me some of the foundation I need to succeed in this field. I will try to see if I can attend more of your webinars."
— Ricky Valeroso, Senior Manager, American Express Interactive, United States.
But before you decide… what would success look like?
Why do you want to find meaningful measures for your team? What benefit will that have? What kind of return do you expect from better measures?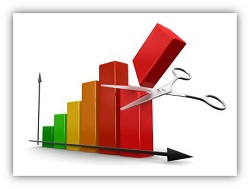 If you have a reasonably clear idea of what you hope to achieve through better measurement for your teams, you can help others understand the return on investment.
For example, estimate how much your team, equipped with meaningful measures, will able to:
reduce waste and rework, and lower their costs
increase their speed and throughput, and generate more outputs and higher revenues
improve their accuracy and reduce cycle time, thereby increase profit margins
become more responsive and satisfy more customers more of the time and increase customer loyalty
increase the relevance of their work, and better assist in achieving their customers' goals
or something else?
Do your best to estimate the value of these potential results from better measures for your teams. I would never recommend that you measure for measurement's sake alone.
Get instant access to this online, on-demand, self-paced course:
The registration fee for this course depends on how many people you register from your company in your booking.
For example, you might like to do the course alone, or you might prefer to have a few team members join you. The fee structure makes that easy:
| | |
| --- | --- |
| For 1 person: | $447AUD* each |
| For 2 to 5 people: | $347AUD* each |
| For 6 or more people: | $247AUD* each |
The discounts are calculated automatically at checkout. And these discounts only apply when you register your colleagues with you, in the same booking.
* Aussies, these figures are exclusive of GST. The 10% GST will automatically be added at checkout.
Are you ready to lead your hard-to-measure team to a performance breakthrough?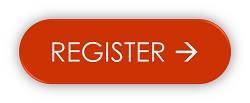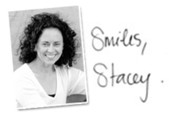 Connect with Stacey
Haven't found what you're looking for? Want more information? Fill out the form below and I'll get in touch with you as soon as possible.

Level 54, 111 Eagle Street
Brisbane, Qld, 4000
Australia

Stacey Barr Pty Ltd
ACN: 129953635
Director: Stacey Barr
Free KPI Tips In Your Inbox
Sign up for our Measure Up email tips and immediately get free access to the "10 Secrets to KPI Success" online course!
We respect your email privacy.