Are You Doing Fundamental Performance Improvement, Or Are You Working Too Hard?
by Stacey Barr |
This is a term that, as far as I am aware, I made up: fundamental performance improvement. It's a type of performance improvement that possesses a quality unlike and far superior to the kind of improvement most people try to do.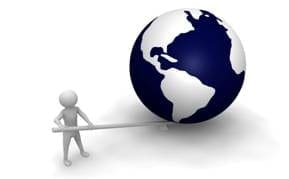 A fundamental performance improvement is a change made once, that causes a significant improvement in performance that lasts without any further effort.
Imagine a help desk team within the information services division in an organisation. Their manager copped an earful at the monthly management meeting about how long everyone throughout the organisation has to wait until their problems get solved by the help desk team. So the manager declares to the team to do whatever it takes to resolve problems faster. In fact, they are now given the target of resolving 95% of problems within 24 hours. That should motivate them, thinks the manager.
What do they do? How do they improve performance to hit that target? At first, they feed off motivation and just work faster for a while. When the motivation wears off, they work into their breaks and after hours. When they can't add any more work hours, they start to cut corners, and 'forget' to capture the harder problems in the help desk system, or close off unsolved problems if the 24 hour window won't be met.
This is not fundamental performance improvement. This is compensating for a business process that is incapable of delivering the level of performance asked of it.
Now imagine, instead, that the manager sat down with the help desk team and flowcharted the problem resolution process with them, capturing the way it actually truly honestly happens. And imagine that the team looked at that as-is flowchart and talked about where it's weak. Perhaps they see that there is no step where they can share fixes and solutions with each other. Or perhaps they see for the first time just how much red tape there is in resolving any but the easiest of problems. Perhaps they discover they are each using different problem diagnostic techniques.
Imagine that they decide to redesign their problem resolution process, to share fixes and solutions with each other, to remove red tape and to standardise on the best diagnostic technique. And that almost immediately they see they are resolving problems faster and catching up on the unresolved backlog. They're not working any harder, in fact it feels easier. Their resolution accuracy is better. Their customers stop complaining.
That's a fundamental performance improvement. A change made once, which from that point forward elevates performance without any further effort.
The only thing that stops most people, in my observations, from making fundamental performance improvements, is excuses.
DISCUSSION:
What kind of performance improvement approach does your organisation or company have? Do you make a change once and enjoy better performance from that point forward? Or do you try harder, work harder, push harder, to keep striving for targets month after month?








Connect with Stacey
Haven't found what you're looking for? Want more information? Fill out the form below and I'll get in touch with you as soon as possible.

Level 54, 111 Eagle Street
Brisbane, Qld, 4000
Australia

Stacey Barr Pty Ltd
ACN: 129953635
Director: Stacey Barr