Are Your Measures For Judging… Or For Learning?
by Stacey Barr |
Quite a few people still seem to think that performance measures are only needed at the end of the planning cycle, to check and see whether the goals were achieved and the strategic initiatives implemented.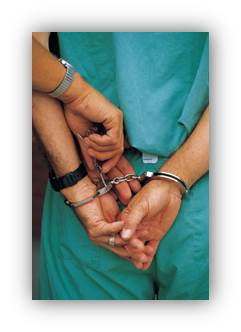 They'll decide what the measures will be during or soon after they develop the plan, and then after the year has passed, they'll start looking to those measures to see if the plan was successfully achieved.
If you believe that performance measures are solely for judging whether or not something happened, it's understandable you'd use them in this way.
But that's not what performance measures are for. They are feedback:
to help you execute your strategic initiatives,
to test if they are working or not, to change them as the world around you (and all the assumptions you made when you planned) change,
to readjust your budgets so resources go where they are most needed,
to learn where the true leverage is to achieve the strategically important and mission-critical results.
Phil Jones discusses this in his book "Communicating Strategy" (1):
"…you may believe you have the best strategy, that you are communicating it in the most congruent and effective way, but it will fail, because the organization's systems, structures, practices and processes will stop it happening. Failing to address these issues will mean that you effectively handcuff the organization and restrict its ability to execute your strategy."
Great performance measures give you regular feedback as your strategic initiatives are unfolding, as they are beginning to have an impact on the results they were chosen to impact. Great performance measures are a big part of taking off those handcuffs.
(1) Phil Jones, "Communicating Strategy", Gower, 2008
JOIN THE DISCUSSION:
Are performance measures used as tools for judgement, or tools for learning, in your organisation? Share your suggestions on the blog.
Connect with Stacey
Haven't found what you're looking for? Want more information? Fill out the form below and I'll get in touch with you as soon as possible.
*We respect your email privacy.
---

Suite 117 Level 14,
167 Eagle Street,
Brisbane Qld 4000,
Australia

Stacey Barr Pty Ltd
ACN: 129953635
Director: Stacey Barr