Should We Bother to Measure Love, Loyalty and Trust?
by Stacey Barr |
These are soft and subjective things… love, loyalty, trust, satisfaction, engagement, commitment, pride. They are feelings that people have toward other things, like our products or services or brand. So it's tempting to want a performance measure of these things, as evidence of our success. But I'm not so sure we should bother…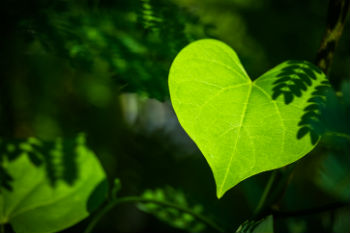 Measuring the amount of a particular emotion or internal state that people feel is not easy, but also not impossible. We can measure such things with clear questions about the emotion and likert scales to quantify the degree to which the emotion is felt.
There's nothing wrong with doing this. Customer satisfaction surveys (well designed ones) have done this for many years and provided very useful and actionable feedback to companies to improve their services. But we can over-do it.
We over-do it because often it's much easier to think about how a stakeholder might feel about our performance, than it is to think about the real results we want. With our tendency to have too many performance measures that don't matter, we need to remember that it's the real results that are most worth measuring.
Why do we want our customers to love our products? Why do we want our employees to feel strong loyalty to our company? Why do we want our shareholders to trust us? Why do we want our target market to feel engaged with our brand?
If our business exists to simply make people feel in love with our products, then sure, we'd measure that feeling. But what if we want customers to love our products so that they will use those products and tell their friends about those products? Then it's better to measure how much they are using the products, and how much they are telling others about them.
If our business exists to simply provide a long term employment opportunity for people, then it makes sense to measure the loyalty employees feel as a result. But what if we want employees to be loyal to the company because we want to eradicate instances of employees saying "I don't know; I just work here." And instead we want them saying "No problem!"
I guess the point is that the first thing we think about isn't necessarily the best performance measure. It helps to think about why, about the real result we want. And often, it means that instead of focusing on soft and subjective emotions, we focus on tangible and objective behaviours. And they're easier to measure.
DISCUSSION:
So what do you think about performance measures for emotions? When is it helpful and useful, and worth the effort? When is it better to think about the behavioural result we want?
Connect with Stacey
Haven't found what you're looking for? Want more information? Fill out the form below and I'll get in touch with you as soon as possible.
*We respect your email privacy.
---

Suite 117 Level 14,
167 Eagle Street,
Brisbane Qld 4000,
Australia

Stacey Barr Pty Ltd
ACN: 129953635
Director: Stacey Barr