How Do You Measure Employee Performance?
by Stacey Barr |
The one-size-fits-all approach to managing the performance of people clearly doesn't work. And there is enough research suggesting that traditional approaches are certainly not working for everyone. At best, there are some basic flaws in how those 'people measures' are designed. And at worst, the whole concept of measurement of people performance is completely a waste of time.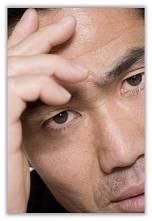 The debate shouldn't, in my opinion, be about which people performance management approach is the correct one. It's more about which approach achieves the intent you have for your organisation and your people, from the points of view of all stakeholders. And this means understanding the diversity of values that people in your organisation have, and the worldview that this collectively gives your organisation as a whole.
So you won't likely find an approach that does work for your organisation, unless you can answer quite thoroughly several important questions:
Why do you want to measure the performance of people?
What is the end result you want it to create?
What are the unintended consequences, or risks, of getting and having this end result?
What other ways could you create this end?
What worldview does your organisation have, and hence how is the relationship of people to the organisation understood?
What values do the individual people in your organisation have, and what does this say about what will really motivate them (and keep them motivated)?
Read the full version of this article here: //staceybarr.com/downloads/PeopleMeasures.pdf
TAKE ACTION: Ask those questions above of the managers and HR professionals in your organisation, document their answers and contrast and compare their responses with each other, and with the current employee performance management approach you currently have.
Connect with Stacey
Haven't found what you're looking for? Want more information? Fill out the form below and I'll get in touch with you as soon as possible.
*We respect your email privacy.
---

Suite 117 Level 14,
167 Eagle Street,
Brisbane Qld 4000,
Australia

Stacey Barr Pty Ltd
ACN: 129953635
Director: Stacey Barr