How to Speak About Better Alignment of Measures to Outcomes
by Stacey Barr
When you have colleagues that confuse activity as evidence of success, try this 4-step approach to speak about better alignment of measures to outcomes.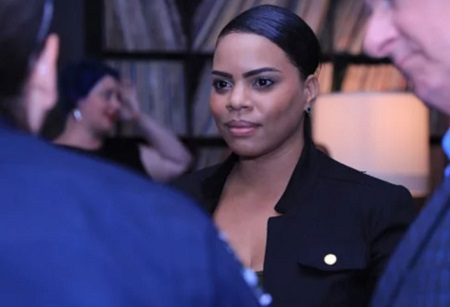 Meme Styles is an evidence-driven activist for social change, in Austin, Texas. She recently presented to Austin's Public Safety Committee on the importance of changing how safety outcomes are measured, if those safety outcomes are to be achieved.
The full video is here, but what follows is my observation of a four-step process that Meme followed to
inspire the committee to appreciate her message about improving alignment of measures to outcomes.
As you watch the video, see if you can also notice how Meme so eloquently flows through these four steps as she presents her message: Context, Credibility, Change, and Current State.
Step 1: Context
The first step to encouraging people to improve the alignment of measures with outcomes is to start with an outcome everyone can agree on. To change something, we almost always need to establish a big enough 'why'. And an outcome we agree on is an appropriate 'why' for better measurement.
In Meme's case, she focused on the context of public safety. And she offered a new definition to reimagine public safety as the outcome everyone could agree on:
"Public safety, to MEASURE, is a radical systems approach to the protection of life, health or property whereby that system is a unit, totally dependent on each component, resulting in the obviation of danger to the public and resulting in the restorative community healing required to undo institutional racism."
Step 2: Credibility
Often it's our approach to measurement that has produced the measures that currently don't align to our outcome. So the next step to encourage people toward better measure-to-outcome
alignment is to reference some proven or forward-thinking ideas about outcome measurement. Ideally, these ideas are independent of your own situation. And ideally you can back up those references with links, like case studies, white papers, testimonials or reviews, and professional articles.
Meme established credibility by referencing PuMP, explaining her reason for choosing it, and then quoting my definition of what a real performance measure is:
"A performance measure is a quantification that provides objective evidence of the degree to which a performance result is
occurring over time."
Step 3: Change
Too much detail early on can be overwhelming and distracting to those we wish to encourage toward better measures for their outcomes. But it is important to give our audience the big picture of the change that's needed.
For Meme, this big-picture change was radical redesign of the measures the Austin Police Department (APD) used to be able to align Austin's safety outcome for 2023 with the goals of their Resolution 50. In her own words:
"Aligning the goals that are set in Resolution 50 will actually be impossible without a radical overhaul to the current performance measures captured by APD. Goals provided in that Resolution call for a dramatically different approach to public safety and current operations. So since the goals in Resolution 50 are centered around eradicating racial disparity by 2023, then metrics captured by APD will need to align to measure these outcomes strategically."
Step 4: Current State
Relatable examples of the change we're seeking will bring it to life for those we are inviting to make the change. And those examples will be relatable when they are all about the current state of measurement for the outcome we're focused on.
Meme drew on the APD's current state by preparing a few very specific and practical examples of how the police department could improve what they measure, to get better consistency in data captured and a better story through professional measure development. One such example of what could be improved was this:
"The first one was traffic enforcement… and it measures two different things. The first one was the number of DWI arrests, and then there was another one, the rate of serious injury-producing crashes per 1000 population. But those should be measured to correlate. So instead you should measure the rate of serious injury-producing crashes as a result of a person driving under the influence of alcohol. And that would produce your ability to really assess this as a public safety issue."
***
Spruiking some theory about how measures are evidence of outcomes is rarely enough to entice or motivate people to change their measures. Influence is a process, and the important steps to include are context for why, credibility for how, the change you are inviting, and current examples to bring it to life.
Learn more about Meme Styles and MEASURE Austin's work with PuMP here, and about how they facilitate social change, here. Their belief is mine also:
"When used strategically, data provides a common language upon which community members can meet and increase their knowledge about the causes and work together to create equitable change and increased awareness." – wemeasure.org
Motivate people to change their measures in four influential steps: 1) Context for why. 2) Credibility for how. 3) The change you are inviting. 4) Current examples to bring it to life.
[tweet this]
Connect with Stacey
Haven't found what you're looking for? Want more information? Fill out the form below and I'll get in touch with you as soon as possible.
*We respect your email privacy.
---

Suite 117 Level 14,
167 Eagle Street,
Brisbane Qld 4000,
Australia

Stacey Barr Pty Ltd
ACN: 129953635
Director: Stacey Barr