If Your Organisation Isn't Ready for KPIs, It Needs KPIs
by Stacey Barr |
A common reason for avoiding performance measurement is that the culture isn't ready yet for KPIs. But the right process of performance measurement can be a fast-acting catalyst for culture change, bringing together purpose, focus, feedback, ownership, collaboration, learning and improvement more quickly and easily.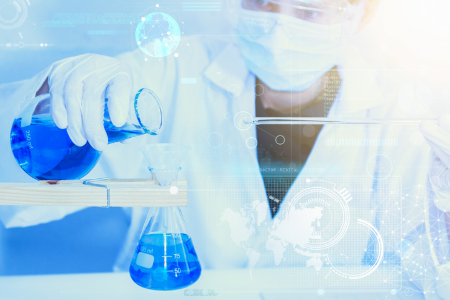 Morgan (not their real name) wrote to me recently to let me know he was moving on to a new job, but planned to keep following my work. Morgan had tried for two years to get a shift in his organisation's approach to performance measurement. But the leaders kept resisting the ideas of evidence-based leadership and continued to make the excuse that the organisation just wasn't ready for KPIs yet.
Morgan's situation begs two questions:
What does it mean to be ready for performance measurement?
And then, how do you get ready?
What does it mean to be ready for performance measurement?
Tony Schwartz, author of The Way We're Working Isn't Working, might say we need a growth culture:
"In a growth culture, people build their capacity to see through blind spots; acknowledge insecurities and shortcomings rather than unconsciously acting them out; and spend less energy defending their personal value so they have more energy available to create external value."
It's not hard to appreciate why a growth culture would frame meaningful performance measurement as a valuable tool. And it's not hard to appreciate that when measurement is done the wrong way, it catalyses what I call a performance-obsessed culture (I don't think Tony Schwartz's term of performance-driven culture it quite right):
"By contrast, a performance-driven culture often exacerbates people's fears by creating up a zero-sum game in which people are either succeeding or failing and 'winners' quickly get weeded out from 'losers'."
It's true that we don't want a performance-obsessed culture like this. It's also true that we don't want a performance-avoiding culture, either. No approach to performance measurement, and the wrong approach to performance measurement, will both lead to these non-growth cultures.
But we don't need a growth culture before we start the right approach to measurement. In fact, there is strong evidence that successful leaders use measurement to shift the culture to have a healthy focus on performance. To get ready to do this, we need the right approach – not the typical approaches – to measurement.
How do we get ready for performance measurement?
We're continually learning from our clients around the world what makes performance measurement work, and what makes it stall or fail. And taking the approach that succeeds the most is particularly important if you're starting out with a leadership team that believes the organisation isn't yet ready for measuring performance.
Here is the approach that has worked best:
There's no need to hire expensive consultants. No need to buy elaborate business intelligence and data visualisation apps. No need to get endorsement from anyone. Good measurement practice can start anywhere, and grow into a high-performance culture.
The right approach to KPIs can be a fast-acting catalyst to make the transition to a high-performance culture faster and easier.
[tweet this]
TAKE ACTION:
The single best thing you can do, if you keep getting this excuse for not implementing better performance measurement, is to find a champion somewhere in your organisation to start with. Just start.
Connect with Stacey
Haven't found what you're looking for? Want more information? Fill out the form below and I'll get in touch with you as soon as possible.
*We respect your email privacy.
---

Suite 117 Level 14,
167 Eagle Street,
Brisbane Qld 4000,
Australia

Stacey Barr Pty Ltd
ACN: 129953635
Director: Stacey Barr