The Absence of Proper KPI Training
by Stacey Barr |
Mark has an insight about why we struggle with KPIs and measuring performance: we don't recognise KPIs as management or leadership skill, and so we fail to provide the proper KPI training.

I have worked with many, really competent professionals. But, competence in one specific area, rarely transfers across to another area that is largely ignored in professional development.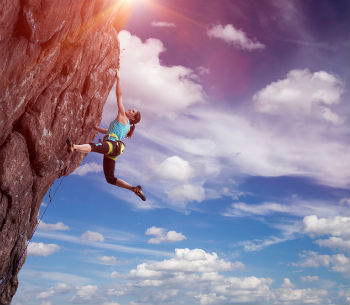 Specifically, the competence often ignored is measuring performance.
KPI training is ignored in management and leadership development.
For me the journey started at a large Australian financial services group. For 14 years I was developed as a manager and leader. I was challenged and regularly thrown in the deep-end where I learned to swim well and lead teams to achieve great results.
One challenge was to implement the Balanced Scorecard. I even completed an MBA. But in hindsight, one thing I never learned was how to systematically measure performance.
Sure, I lived by performance reports, data and numbers everywhere. And yes, we thought we were measuring stuff. But in reality it was just data and facts that supported intuitive management.
All competent professionals lack skill in measuring performance.
Since then, I have collaborated with engineers, IT architects, management accountants and even defence (ADF) people skilled in warfare. Each one of these professionals have extraordinary skill in their area of competence. From their initial training and through the process of time each one of these people built skill in their specialisation, eventually becoming leaders of quality.
Yet when it comes to measuring the performance of their organisations, they become as frustrated as all heck. Why?
Like me, they were not given deliberate KPI training, nor did they have the opportunity to develop competence in performance measurement.
Measuring performance doesn't come naturally.
Being competent at a Grade 12 level of maths doesn't help that much with measuring performance. Even having studied statistics at university doesn't help either.
What's needed is an approach to performance measurement that includes the essential steps, and has deliberately designed techniques to make measurement easier, faster, more meaningful and engaging.
Not only the 'what to do', but also the 'how to' approach to performance measurement.
We need proper KPI training.
If you are a reader, there are two great books to get you started; "Understanding Variation: The Key to Managing Chaos" by Donald J. Wheeler, and "Practical Performance Measurement" by Stacey Barr.
Even those that read the books and get the idea often struggle with the implementation. That's because we need to break all those bad habits that we have developed over time.
It is frustrating to drop an old habit and pick up new working practices. However unless we stick at it, we will not develop competence in measuring performance.
You may be aware of the four stages of building competence:
First there is unconscious incompetence, where many professionals are at with performance measurement: not aware there is a better way.
Then when we see our struggles are unnecessary, we arrive at conscious incompetence.
Then we learn the new skills and we develop conscious competence.
As these skills are practiced over time, we can reach unconscious competence.
This needs a systematic approach to measuring performance. When it's learned and practiced, competence can be developed. The one I chose is PuMP® (if you know of another please let me know).
Mark Hocknell is our Australian PuMP Partner, and he is available for performance measurement consulting and training, with PuMP.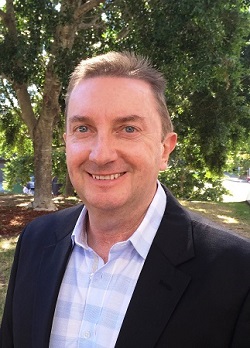 DISCUSSION:
How does your organisation measure productivity?
Connect with Stacey
Haven't found what you're looking for? Want more information? Fill out the form below and I'll get in touch with you as soon as possible.
*We respect your email privacy.
---

Suite 117 Level 14,
167 Eagle Street,
Brisbane Qld 4000,
Australia

Stacey Barr Pty Ltd
ACN: 129953635
Director: Stacey Barr