The Cost of Performance Measurement
by Stacey Barr |
Most organisations do measure performance, even if it's only financial results. But the world over, there is a rapidly growing demand for better quality performance measures of non-financial results. Despite the demand, few organisations are doing it well. The biggest reason is their failure to invest appropriately in their performance measurement approach.
Existing approaches to performance measurement generally fail to fix the common struggles with measuring performance:
goals that are too intangible to measure
measures that are trivial or not aligned with strategy
people having no buy-in to measuring or improving performance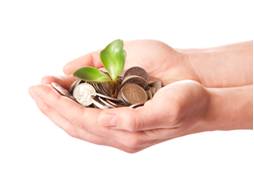 These struggles can't be solved by using the same approach that produced them. So to get to a point where goals are measurable, measures are meaningful, and people are engaged, a better, more deliberate performance measurement approach has to be used.
But leaders often won't consider alternative approaches to performance measurement because of the cost. The cost of training, the cost of implementation, the cost of the collection and reporting of more data.
I think they've got it all wrong.
I reckon they MUST consider alternative approaches to performance measurement, because of the cost. But I mean different costs:
the cost of having the wrong measures that cause the wrong decisions to be made
the cost of failing to identify emerging problems by not using the right measures
the cost of all the current wasted effort that's resulted from failing to find and fix bottlenecks and inefficiencies in business processes
Switching to a better, more deliberate approach to performance measurement is an investment, not a cost.
It's the kind of investment that returns itself many times over inside of 12 months. And then it just keeps returning thereafter. It's the kind of investment that has a ripple effect of increasing the ROI of just about every other business improvement initiative across the organisation.
Sure, we can still get business improvements without measuring, and instead by guessing or hoping or blindly assuming. But those improvements won't be anywhere near as big or as long-lasting without measurement.
That's because when you do something deliberately, you know you get a better outcome. Improving any aspect of business performance deliberately means measuring that performance so we can make evidence-based decisions on exactly how to improve it.
DISCUSSION:
What's the vibe in your organisation? Is measurement seen as a cost, or investment?
Connect with Stacey
Haven't found what you're looking for? Want more information? Fill out the form below and I'll get in touch with you as soon as possible.
*We respect your email privacy.
---

Suite 117 Level 14,
167 Eagle Street,
Brisbane Qld 4000,
Australia

Stacey Barr Pty Ltd
ACN: 129953635
Director: Stacey Barr