Why We Can't Manage Organisational Performance Without Numbers
by Stacey Barr
Numbers are the fundamental building block of performance measures because the fundamental question we ask about performance is 'how much?'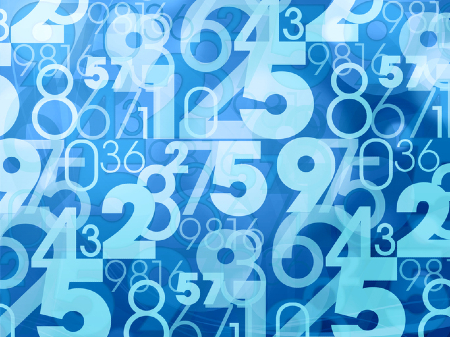 Believe it or not, there are many philosophical views about the meaning or ontology of numbers, or quantification. In performance measurement, it's not too useful to go that deep into the rabbit hole. But it is useful to come back to basics, and reflect on the role and meaning of numbers in the context of measuring performance.
It's useful, because too many organisations still do performance measurement poorly. And I think one of the reasons is they've lost touch (or never first got in touch) with the most fundamental reason why we measure.
We measure because we want to know how much or how many. How much more revenue is coming in? How many accidents are happening in our workplaces? How much more or less loyal are customers?
Answering questions like these with words like 'lots', 'some', 'a few', 'heaps' or 'not enough' does nothing to help us understand how much or how many. It does nothing to help us all arrive at the same understanding of the amount or quantity of performance. And it does nothing to help us compare how much or how many over time, or when the differences are very small.
Numbers solve that problem. Numbers were designed to answer the questions about how much or how many. They were designed to quantify very small amounts and very large amounts. They were designed to be consistent and objective, and mean the same to everyone.
If your KPIs or performance measures are not quantitative, they're not monitoring performance. And if you're not a 'numbers person', you're not ready to manage performance.
Numbers are the fundamental building block of performance measures because the fundamental question we ask about performance is 'how much?'
[tweet this]
Connect with Stacey
Haven't found what you're looking for? Want more information? Fill out the form below and I'll get in touch with you as soon as possible.
*We respect your email privacy.
---

Suite 117 Level 14,
167 Eagle Street,
Brisbane Qld 4000,
Australia

Stacey Barr Pty Ltd
ACN: 129953635
Director: Stacey Barr