Will Measurement Ever Win Over Opinion?
by Stacey Barr |
There is still a purpose to objective evidence, like measurement, to inform a world that is driven so overwhelmingly by opinion.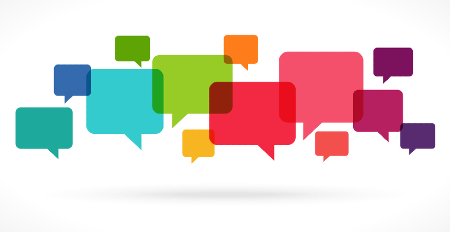 The Queensland motorcycle fatality rate was said to have increased this year over last (based on a two-point comparison, which is – and will be – another story). From accident investigations, more than 70% of these were attributed to rider error, not car drivers as many motorcyclists believe. In fact, it seems hard to convince motorcyclists that the facts are more true than their opinions, as Motorcycle Life so clearly observed (as did I, reading the Facebook comments that ensued):
"We are dealing with a complex issue that needs to be addressed in a rational manner. It certainly won't be helped by people who think they know better than the authorities making irrational, emotional and incorrect statements on social media. If we are going to change the situation we are going to have to confront the truth! We need to stop dismissing the facts."
Reading about this unexpectedly plunged me into a pit of frustration. Is my work ever going to make any difference in a world that overwhelmingly values opinion over fact?
I vented this frustration in a recent Measure Up email, and invited readers to share why, given this social context, they continued to read what I write about objective measurement. Hence, this article formed from the wise words shared with me by some of the most devoted of your fellow Measure Up readers.
Reading their responses eased me out of frustration and into a more
optimistic refocus of my purpose. Let me walk you through the thinking process they led me on, and where they led me to.
Why does opinion so strongly drive decisions?
It's easy for someone like me, born a truth seeker and numberphile, to dismiss opinion as a waste of time. But that's arrogant. If any of us want to make the world a better place, we need compassion. Both Bill and Peter clearly have compassion for where opinion's importance came from:
Faith just moved over to political/societal beliefs. This makes many things more annoying as questioning a particular political belief is the same as questioning someone's religion. Certain things are just taken for granted, and contrary evidence is just proof of bias. A quote that struck me recently… "Because we find our identity in our own sense of self-creation, any societal denial of that sense threatens our identity." – Ben Shapiro. So it's not just someone's opinion that's being challenged. It's an entire worldview.
William Hakos, Sr. Data Analyst, Northwestern Mutual, USA

I think most people a) want to improve or achieve things, and b) do not want their instincts and opinions to be contradicted.
Peter Rafferty, Mobility Advisor, Gannett Fleming Inc, USA
We also need compassion for the inherent laziness of humankind, because objective evidence takes much more effort and time to prepare than an opinion:
Opinion takes much less work than fact, and can be easily manipulated to serve our aims. Remember what George Santayana said about this: "Fanaticism consists of redoubling your effort when you have forgotten your aim."
Dr. Ross Leadbetter, CEO, iHub Learning Inc., Canada
Take-away: Opinion is an integral part of the human condition. It's not going away. So we need to find a way to work with it.
What's wrong with opinion?
Well, it's probably obvious to you what is wrong with opinion, because you're in the audience that reads my work on objective measurement. But it doesn't hurt to make it obvious, why people like us are so uncomfortable with opinion-led decision making:
If you ask 4 people their opinion you are likely to end up with 5 different opinions! Nothing frustrates me more than somebody looking at objective measurement results and dismisses it out of hand because it doesn't fit in with their 'narrative'.
Marissa Cairncross, Principal Performance Adviser, Government Department, New Zealand

If we truly know the facts about something we can truly make a difference about something… if we base any decision on opinions it is not going to make any difference in the long run for a process or for anything else for that matter.
BPM Lead in an Energy multinational
Take-away: Opinions are too plentiful, and turn decisions into popularity contests or power plays. This doesn't lead to the correct decisions, that will produce the results we really want.
Is the benefit of objective measurement worth the fight with opinion?
If we really do want the results our decisions are intended to create, then we cannot give up the fight for increasing the success rate of those decisions:
I am interested in objective measures because I believe deeply in 'dialectic' debate and in finding the truth that we can use to build something aspirational. I also like to see impact and impact is what you measure.
Dr. Ross Leadbetter, CEO, iHub Learning Inc., Canada

Objective measurement is also a vaccine against the dangers of charismatic leadership and a fertiliser for real process improvement.
Simon Mills, Senior Data Analyst, Federal Government, Australia
Take-away: One thing that unites opinion-led decision-makers with the evidence-led is that we all want our decisions to produce the results we care about.
How can we make objective measurement work with opinion?
Bringing even a small amount of fact and evidence into decision-making is not an overnight endeavour. As Peter says, we can make measurement work alongside opinion, but it's a longer game:
Although others driven by instinct, emotion, or opinion are less receptive, solid and compelling practice of good performance measurement as you're teaching us is STILL critical. It remains necessary, but it is definitely not sufficient. Thus the importance of psychology, relationships, and persuasion. Failing all of that, we can still play the long game since objective evidence persists while lousy leaders eventually go away.
Peter Rafferty, Mobility Advisor, Gannett Fleming Inc, USA
When people are still not open to the actual objective evidence provided by measures, the value we can bring to the discussion is critical thinking. Byron describes this as a separation of content from thought process, which I love:
I tell people I read the Economist for two reasons: Content and Thought Process (of their articles). That same thinking applies to why I enjoy and benefit from reading your
writings. The thought process of approach to the chosen topic of each e-mail.
Byron B.
We can bring measurability into our conversations, even if we don't have (or can't use) measurement. The questions we ask are important:
I think it is incredibly important that we have conversations based in measurable reality rather than relying on people's intuition.
Frances Hobday, Department of Finance WA, Australia

Like you, I'm dismayed at some non expert 'opinion' based decision making and feel like I've spent a career out of asking questions:  Why? How do we know? What evidence do we have? What if?
Keri Bailey, Strategic Education and Training Advisor, Australia
Over time, the idea is that we gently, gradually, compassionately help our opinion-led colleagues to transform more into informed intuitives:
Still, I believe that human judgement still has value and significance in an age where "artificial" is ruling all. And what better way to improve your judgment than to improve what and how you are measuring the thing you want to manage or improve?
Luay M. Assidmi, Chief Enterprise Architect, Prince Sattam Bin Abdulaziz University, Saudi Arabia
Take-away: We could stop trying to make opinions wrong. Instead we could put more effort into bringing critical thinking into the conversations.
How can we stay the course of promoting the use of measurement in a world that values opinion more?
Firstly, we can remember that even when we try, it's not always going to work. We cannot influence everyone or every decision:
In any case, people will believe objective evidence when it confirms what they already believe or if they have no horse in the race. Otherwise, it can be rejected.
William Hakos, Sr. Data Analyst, Northwestern Mutual, USA
Secondly, we can remind ourselves of our belief in objective measurement, to fuel our staying power:
I firmly believe in the use of objective information and to ensure the time to think through problems – irrespective of the 'flavour of the day' or the 'panic' around me.
David W.
Thirdly, we can practice before we preach, and lead by example:
I have stopped engaging in the news and have never been a fan of social media for the reason you have stated.  Too many opinions stated as fact and not enough facts to support the opinions.
Debra F.

I work for [government agency] and we have a huge score card that measures tasks not impact. I want to learn how to
find and measure meaningful goals at least for my team.
Ranae McKenzie, Canada

I choose to subscribe and open your newsletters because in my organisation, I am part of a very small group of people working to reframe our approach to performance measurement using PuMP and we are starting to see some positive early changes.  As this is very new to many, your newsletters help me keep my knowledge contemporary and feel more confident with explaining the merits of the approach.
Alyssa King, Manager Strategy, Australian Health Practitioner Regulation Agency
Fourthly, we can stay connected with other like-minded Truth Seekers. I hope that our Measure Up community is one way you can do that:
During my career for years, as certified Lean Six Sigma Master Black Belt / Lean Master, I often faced the same dilemma, opinion based decision making. Some people express their opinion, as knowledge, without data based facts. Your Newsletters support my experience, and bring in a nice way the importance of fact/data-based knowledge to the table.
Kalevi Kaski, Retired MBB / LM & Process Excellence Consultant, Finland

I really needed and always read your newsletter as soon as it comes to my mail because first my professional experience for the last forty years or so was, and still is, in managing and consulting internal audit services, where we concentrate on the factual conditions (AND NOT ON THE OPINION OF THE AUDITOR) of any aspect of the operations under audit.
Talib Aifan

Not only do I read your newsletters, I collect them for later reference.  It has been a lifesaver and to be honest it makes me look like the smartest person in the room.
Luay M. Assidmi, Chief Enterprise Architect, Prince Sattam Bin Abdulaziz University, Saudi Arabia
Take-away: To bring more objective measurement into decision-making, we need to be okay with small wins, even if they have to start only within our circle of control.
We are truth seekers.
For me, the biggest impact that these Measure Up readers had for me was the realisation that we are all part of the tribe of truth seekers. We understand and value how much better our impact can be when it's informed with more objective evidence. It's this tribe of truth seekers that I serve.
Thank you to all my readers who contributed their perspectives above, and led me to this clearer purpose.
None of us can expect to turn the entire world around us into truth seekers. But we can – and should – find other truth seekers who are lost and confused in the world of opinion. They might need a tribe like ours, for support and learning and inspiration.
Measurement may never win over opinion, but as truth seekers, we have more ways than one to bring a little more objectivity into opinion-led decision-making. [tweet this]
Connect with Stacey
Haven't found what you're looking for? Want more information? Fill out the form below and I'll get in touch with you as soon as possible.
*We respect your email privacy.
---

Suite 117 Level 14,
167 Eagle Street,
Brisbane Qld 4000,
Australia

Stacey Barr Pty Ltd
ACN: 129953635
Director: Stacey Barr